Hi,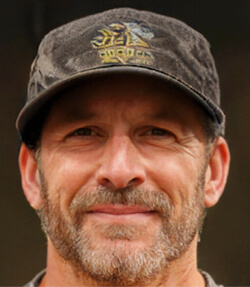 Welcome to MechanicWiz.Com. My name is Jeffrey Ledger, and I'm the person behind this website. I'm very passionate about everything related to mechanical engineering especially in the area of automobiles repair, small machines, metal works, welding, diesel engines, agricultural machinery, etc.
I work as a mechanic supervisor cum service sale representative in a automobile, tractor & farm machinery workshop that provide repairing services and spare part supplies for various types of the automobile, car, tractor, farm machinery, diesel engine, small engines, power tools and most of the mechanism related to the agricultural engineering. Thus, most of my friends just preferred to call me "Mechanic Wiz" instead. Therefore, I come out with an idea to name this site mechanicWiz.Com, to share my experience and expertise online.
In fact, It is very tough to become a very experienced and professional mechanic because you have to deal with its steep learning curve and all the complex mechanical concepts, different types of machines and equipment.
However, I strongly believe that everyone will be able to become a professional mechanic as long as they can master its fundamental concepts and its technical knowledge. And I will try my best to share it all with you here.
You can contact website team if you have any question.
Please do not hesitate to contact us if you have any question or comment. You are welcome to keep in touch with us.
workspace [at] shantelllc.com
Talk soon.