October 3, 2021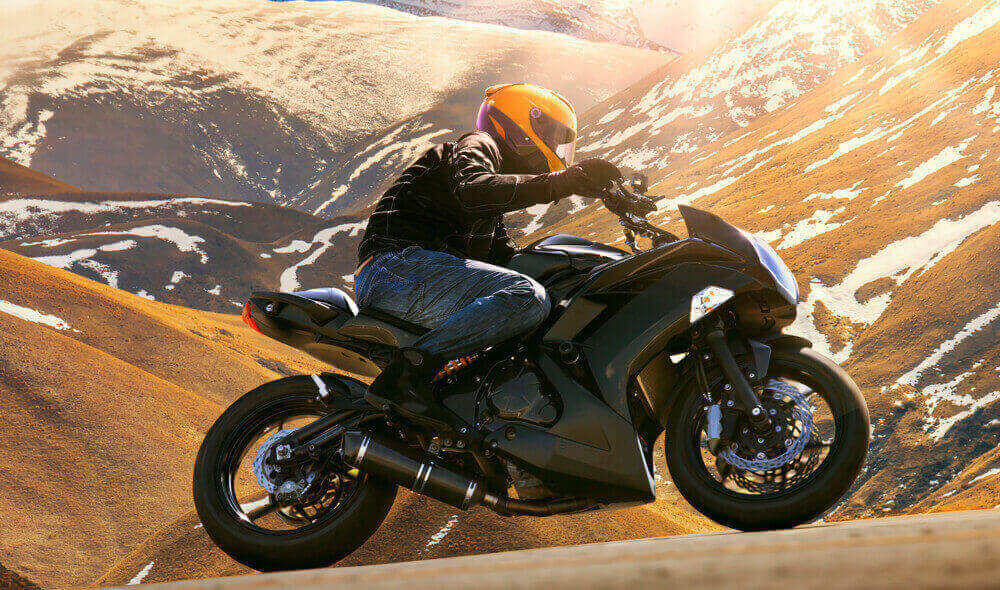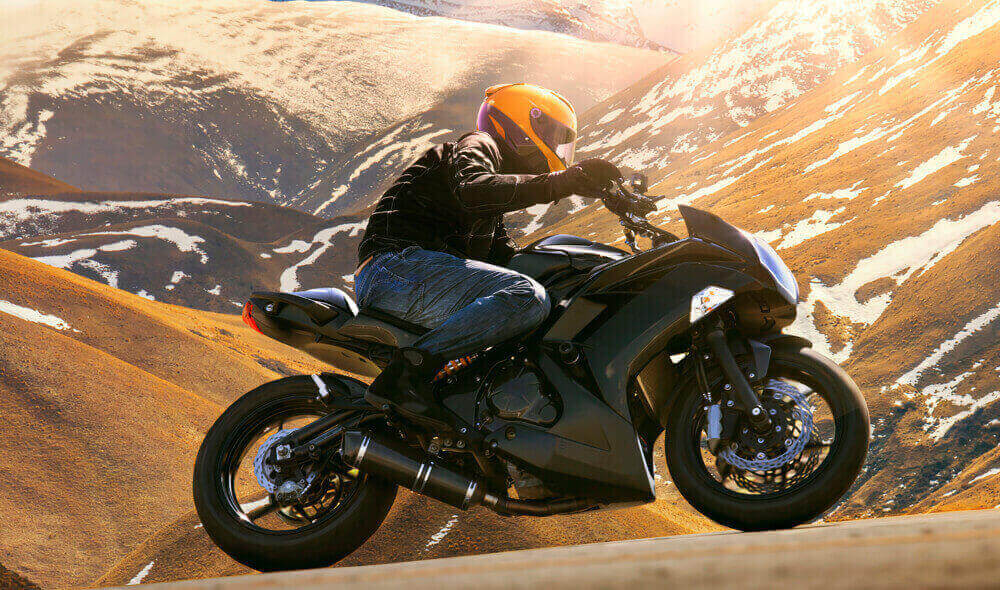 Touring motorcycles have gained popularity these days. It is a kind of motorcycle that is tailored for touring. Though most motorcycles can be utilized in touring, there is an exact model for this purpose. Considering the uniqueness of its riders' needs, touring motorcycles have windshields and oversized displacement fairings. These features protect its riders from wind and other difficulties due to unfavorable weather conditions. Unlike sport motorcycles, touring motorcycles are designed to provide its riders with a more comfortable seating position.
Moreover, these motorcycles have a bigger tank for a larger fuel capacity. You don't have to worry about long-distance in-between fill-ups. What makes it amazing is its low-end horsepower.
Best mid-size touring motorcycles are always on-the-go. They are sporty, robust, steady, and not too bulky. Since it shares the same realm with dirt motorcycles and sport motorcycles, touring motorcycles are ready to roll 24/7. Outfitted with purpose-balanced tires, bigger fuel tanks, and stronger frames, touring motorcycles are the best tour buddies. Coupled with an array of exceptional utilities, these stunners can surely take all types of road- whether it is paved and not.
As I said earlier, refueling is never an issue with this type of motorcycle. Its larger fuel tank lets you travel long distances before getting it refueled.
1) Ducati Multistrada 1260S Grand Tour
When we want to experience the first-class motorcycle touring, New Multistrada 1260 S Grand Tour is the name you can trust. Isn't it incredible to enjoy a motorcycle travel without sacrificing anything?
Multistrada 1260 S brings performance, design, and comfort together. It has an elite livery and a well-off set of equipment. On its 2010 debut, Ducati evolved into a "Transformer motorcycle," which impressed the world with its 150 bhp super motorcycle performance. Added to its magnificent features are its adjustable suspension and revolutionary switchable integrated riding mode.
From that time, profitable enhancements became highly evident one after another. In detail, this touring motorcycle's electronics have improved a lot. It has a semi-active 'Skyhook' suspension too. What makes it more amazing is its extra refined power and much better capacity. Though, the old version is a powerful all-rounder, Ducati's 2020 new "Grand Tourer" bolts in all the touring features that travelers die to experience. Who could say "no" to getting a comfortable seat, a center stand, panniers, riding lights, heated grips, a tire pressure monitor, and keyless filler? Indeed, Ducati Multistrada 1260S Grand Tour is a must-try.
2) KTM 1290 Super Duke GT
Looking for a reliable off-road motorcycle? Hunt no more. KTM 1290 Super Duke GT is here to the rescue. KTM is a popular Austrian brand. For more than 8 decades now, this brand has been a leader in the world of motorsports. The number of championships it has under its belt can attest to it. Since 1934, the company has been manufacturing high-quality motorcycles. Incredibly stating, the brand continues to refine its motorcycles as to maneuverability and performance on and off the road.
The KTM 1290 Super Duke GT is such a touring wonder. No doubt about it. It is powered by a 1,301 cc V-twin, which is perfect for those who love sports motorcycle riding but with all the functionalities of a touring motorcycle. It has ergonomic seats to ensure comfort to the riders most especially during long rides. Features like quick shift assist, cruise control system, and automatic traction control are few of the many optional electronic features that riders can activate. They can even choose a case attachment for their gear.
3) Ducati Multistrada 1260 Enduro
Owned by Audi, a famous manufacturer of luxury cars, the Ducati brand is another promising touring motorcycle piece. Staying under the same circle with the high-powered street racers and in the Volkswagen Group, it has established a promising name on and off the road. Starting with manufacturing vacuum tubes for radios in 1926, the company has finally found success in creating motorcycles in 1950.
Ducati takes pride in its Ducati Multistrada 1260 Enduro's 1,262 cc engine at 158 horsepower. Despite its hybrid nature, this touring motorcycle type can perform faultlessly under all types of road conditions. Good news! Comfort and safety are sure pick. It has various riding mode settings that are perfect for both sports and touring. To name a few are ABS, cruise control, wheelie control, and Ducati traction.
4) BMW R1250GSA
Adding up to pure-touring RT and sports-touring RS, BMW's R1250GSA is worth-a-mention. As a leading touring motorcycle model, it brags a boxer-powered adventure. Albeit, the standard BMW R1250GS has proved its worth as a British best-seller, the company created a much better all-rounder option.
BMW R1250GSA, the standard's adventure version shows off its larger fuel tank and fairing. So, riders can travel longer distances without worrying about constant refueling. Not only that, but this touring motorcycle model also has an off-road ability that is suitable for riders who love adventure. It has an overlong suspension. When fully loaded, comfort is not compromised due to its flexible shaft drive and a "ShiftCam' boxer. For long-distance tours, its road manners are nothing but impressive. Riders could never help admire its luggage options. BMW R1250GSA is one of the best light/mid-sized touring motorcycles in the market today.
5) Yamaha XT1200Z Super Tenere
Don't you know that you are looking at a road champion the moment you lay your eyes on Yamaha XT1200Z Super Tenere? You heard it right. Although this touring motorcycle is not parallel with adventure motorcycles, Yamaha stirs up the crowd with its Super Tenere. Boost with advanced fuel injection, a compact two-cylinder engine with eight valves, a six-speed transmission, and top traction control, this champion is always on the go for an adventure. As to comfort, it stands proud too.
6) Triumph Tiger Explorer XRT
Celebrated as the biggest British motorcycle brand, Triumph began its journey in importing and exporting bicycles in 1885. The man behind this company is a German immigrant. In 1889, the company decided to embrace bicycle manufacturing. Fortunately, after three years, its first-ever motorcycle was released in the market. This retrofitted motorcycle's engine is made by Minerva, a Belgian company. Soon after a couple of years, in 1905, specifically, the company designed its motorcycles.
You might have heard of "Thunderbird" at some point or another, haven't you? Thunderbird is Triumph's stairway to being one of the most popular motorcycle brands in the country. It is a motorcycle that has a 650 cc engine- perfect for long-distance travel. Imagine that, from the year 1955 to 1970, Thunderbird has recorded the fastest speed. It is the most popular, I must say. This model has been used in The Wild One. Marlon Brando.
Unfortunately, Triumph faced bankruptcy in 1983. But it was John Bloor, a rich businessman, who brought back the company into life again. He bought and restored the brand in 1990.
At the moment, Triumph takes pride in its Tiger Explorer XRT. This touring motorcycle beast is jam-packed with a 12-valve, 1200 cc, in-line, 3-cylinder DOHC engine. Expectedly, it fires up 9350 rpm at 139 horses. Comfortable and heated seats are provided for both pillion and rider. So when we speak of remarkable riding experience, Triumph Tiger Explorer XRT's state-of-the-art features guarantee a better custom riding experience.
7) Suzuki V-Strom 1000
When matched up to BMW's 850 twin, Honda's CRF1000, and Kawasaki's Versys, Suzuki V-Storm 1000's 1037cc claims to be the victor. Although this touring motorcycle does not play on the equal pitch as Ducati 126, KTM 1290, and BMW 1250, V-Strom, is a great pick too. The company never stops refining this model since 1997. Despite that, Suzuki's V-Strom 1000 "low rpm assist" system guarantees smooth overtakes. There's no reason for you to worry about its traction- control system or power for a long trip on the road.
8) KTM 1290 Super Adventure R
Hailed as one of the best buys for touring motorcycles, you won't regret buying a KTM 1290 Super Adventure R. It is an off-road touring beast that maintains strength and power on the pavement. No terrain can't be traveled with a 1301cc engine at a 148 horsepower. Its power is undeniable, not to mention its adjustable fuel mapping and top-shelf suspension.
Being the most sophisticated touring motorcycle in the market today, the new 2020 KTM 1290 Super Adventure R is powered by an engine that is powerful enough to deal with any terrain smoothly and comfortably. Its chassis is swift in passing through even the toughest of roads. Beyond doubt, the Super Adventure R can eat miles for breakfast.
In particular, this model's power came from its top-flight 1301cc 75-degree V-twin engine that can produce an extraordinary 160 horsepower. What more can you ask for if you have a 103 lb-ft of peak torque on the side? With specs like these, the 2020 KTM 1290 Super Adventure R can crush through dirt trails with no difficulty. But for a more complicated off-road performance, a few extra add-ons may be required.