June 11, 2021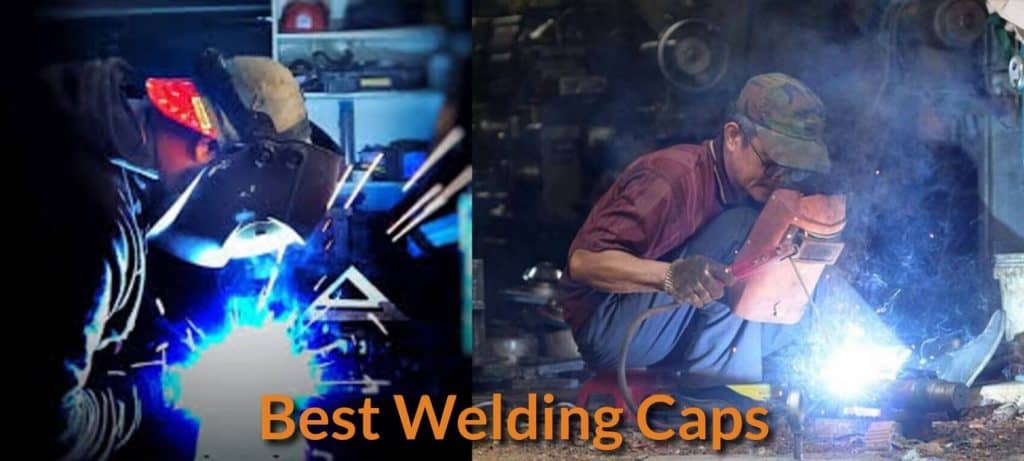 Safety is of paramount importance when welding, and for this reason, you should wear proper protective garments and gears during welding works. These gears and garments may include a pair of leather gloves, welding jackets, flip-up welding mask or goggles, and welding hats. The welding cap, for example, helps to protect the welder's head, ears, and neck from any injury that could be caused by the fiery sparks that are produced by melted metal as well as from disintegrating flux materials.
Commercially-available welding caps are usually designed after that of a baseball cap albeit with flaps or cap extensions that run around from side to side and with shorter visor. Another welding cap design looks like a skull cap with visor in front. These protrusions and extensions help to protect the welder's face from falling sparks and other welding debris. Nowadays, most manufacturers, if not all manufacturers, produce fashionably designed welding caps with colorful and sometimes wacky prints to attract the attention, not only of welders but also of those of the bystanders.
What Made A Great Protective Welding Cap?
Safety Consideration
The welding cap was designed to protect the largest possible area of the wearer's head. In consideration of the welder's safety, manufacturers must configure the best necessary cap design to completely protect the wearer's head. At present, manufacturers were able to devise two best basic cap designs that have been readily adapted as the basis of most contemporary welder's caps. The first design was based on the famous baseball cap that incorporates a flap that runs around the head from side to side and extends below the wearer's ears or nape. It also has a reduced visor size. The other cap design was loosely based on the skull cap with an added visor at the front. The skull cap edges can be pulled down by the wearer to provide maximum head coverage. Both these two caps designs can be worn backward or forwards depending on the preference of the wearer.
Function Over Style
Welding caps are specifically designed to serve as protective gears for their wearers. Due to their stylish looks and enticing colors, welder's caps can occasionally be seen worn by non-welders. However, despite their fashionable and colorful appearances, welding caps subtly reveal their more essential functions.
Basically, the cap's extended rims or flaps increase the head area that could be protected during welding operation. And when the cap is worn backward, the visor extends down to the base of the nape. However, welders often reverse their caps while working so that the cap's visor doesn't get into the mask's field of vision. Moreover, the welder's cap is typically worn with flip-up welding mask as the cap provides cushion for the mask's head support.
Although the welder's cap is strictly not a safety requirement as compared to the "hard hat," the welding cap is fast becoming popular with many welders. Aside from its protective function, the cap provides the wearer some measure of covering against direct sunlight as well as against ultraviolet radiation emitted during welding. Being made of cotton, the cap is lightweight and comfortable. Moreover, having good absorptive qualities, the cap's cotton material can readily absorb the perspiration and prevent the sweat from dripping to the welder's eyes.
Welding Cap Criteria
While the price of a welding cap is well within the budget of ordinary welder, choosing the right cap can be a bit tricky. To facilitate the buying process for a prospective welder, some guiding criteria that include the following characteristics are usually provided:
It should be made of cotton fabric and sewn with cotton thread.
It should be reversible. The outer side should be printed, and the inside should be of solid color making the material thicker.
It should be made of multiple layers. Having more layers or panels makes the cap conform to any head size.
It should have an extra strip of cloth to the crown area to arrest sweat run-offs.
It should be designed to partially cover neck area.
Welding caps are not as appealing or enticing compared to baseball caps. However, welding caps are tailor-made items that are designed specifically to meet the welder's needs.
Most Recommended Welding Caps
Welding is the process of joining materials like metals using high temperature. This process is very effective and produces long-lasting joints. Welding, however, is fraught with accompanying risks. Some of these risks are obvious; while others are not. But welders need to take extra precautions to avoid these risks — one way to protect themselves from injuries while welding is by wearing a welding helmet.
The welding helmet has an important complementary accessory called "welding caps." Although welding helmets are the best protective gears you can wear to protect your head, the welding caps, however, are great for protecting your neck, face, and head. Welding caps can also help protect your head from intense heat and ultraviolet rays. They can also be very stylish, and you can wear it while you are chilling out with your friends.
Choosing the right welding caps is never easy. There are myriads of welding cap brands out there, and this makes choosing very difficult. Yet, there are standout welding caps that are frequently recommended by experts. You should buy one of these highly recommended welding caps:
1) Lincoln Electric Welding Cap
Lincoln Electric Welding Cap is made with high-quality cotton material, and high thread count cotton also features an attractive stars-and-stripes pattern. The best part is that it has sweat absorbent liner made of soft athletic mesh. It absorbs moisture and prevents hair pulling. It also features flat stitched seams.
Lincoln electric welding cap is breathable. It is made of 100% cotton material that allows for consistent airflow. It showcases a flexible fit. Professional welders mostly use this welding cap. However, this welding cap is also very stylish, and you can wear it anywhere.
---
2) Revco REVCO – BC5W-BK Armor Cotton Welding Cap
The Revco REVCO is a very affordable welding cap that is durable. It is also very comfortable to wear; thus, many welders are really wearing this cap. It is made of pure cotton (100%). It doesn't heat up and is very breathable. As you go on with your welding job, you would still feel cool wearing this breathable cap. It also features an elastic band that enables it to fit perfectly into different shapes of head. However, it fits quite tightly.
It has double layers of durable cotton. It is designed to last longer than other caps. It is also highly adjustable, and so it is very comfortable to wear. Its brim covers your neck, protecting it from hot spatters and sparks. It also keeps your hair perfectly tucked inside your cap. Lastly, it is very stylish, and you can wear it anywhere and anytime.
---
3) Miller Electric Welding Baseball Hat
The Miller Electric Welding Baseball Hat is made of polyester. It is soft to wear and is well-built. It does not loosen up its fringes even if you wear it all the time. Since it is made of soft polyester, it does not rub firmly on your skin. It is also very breathable with its ventilated back. Plus, it doesn't get hot even after long use. Thus, you can keep your head cool after prolonged welding works. This cap is designed for wearing during warm weather.
It does not easily shrink nor lose its fit for it is made of synthetic material. Hence, you can machine wash or dry it. It is highly adjustable to protect your ears as well as your neck. It is also stylish, and you can wear it while chilling out with your friends.
---
4) Comeaux Caps Reversible Welding Cap
This Reversible Welding Cap is configured in such a way that you would feel comfortable when you wear it. It perfectly fits into your head and won't slide while you weld. Thus, you can assure yourself that your head and neck is doubly protected with this welding cap. It has a very soft brim for optimal comfort. It also has a low-medium crown that offers breathability. It also snugly fits into your head.
Comeaux caps come in a solid black color that is both elegant and stylish. It is made of 100% cotton and comes in 7 7/8-inch size. Lastly, with Comeaux cap, you can surely expect a very durable and long-lasting cap even after extended usage.
---
Conclusion
Before welding caps became commercially available, welders used to improvise head protections that included various hats, bandanas, and other forms of headgears. Moreover, the wives of welders used to make hand-made welding caps by sewing improvised head protections. These homemade welding caps were custom-made from scrap cloth that were stitched together to create multi-paneled headwear. At present, this sewing practice is still prevalently done by manufacturers of commercial welding caps.
As mentioned above, welding is a delicate job that requires utmost care. It also poses enough risks to your health and safety. As such, you should always be on the safe side. You should wear the right protective gears to minimize the risks attendant with welding. Wearing the right welding cap can surely help in reducing these risks. Thus, you should carefully choose the welding cap that you are going to use while welding to ensure that you are always on the safe side.