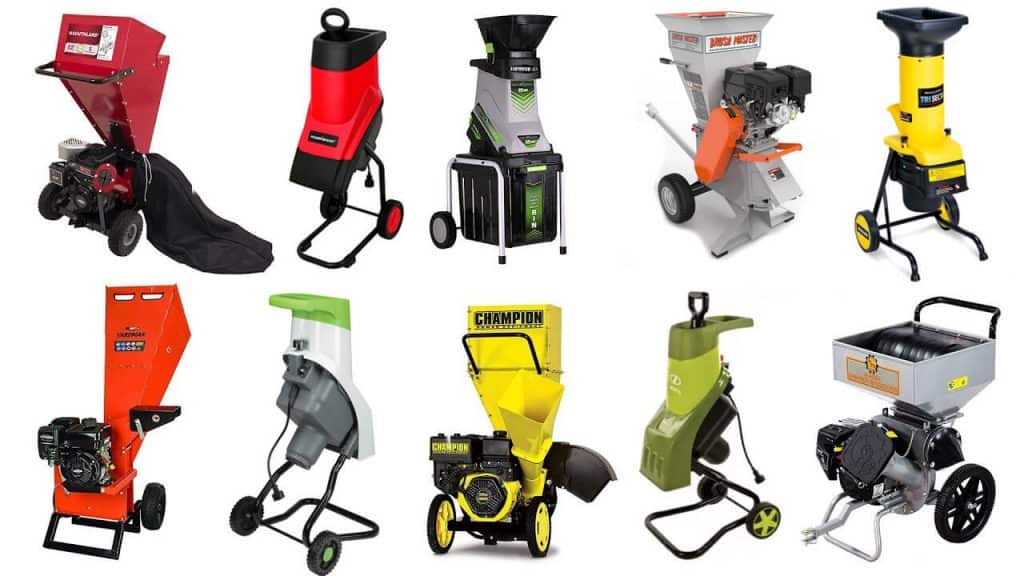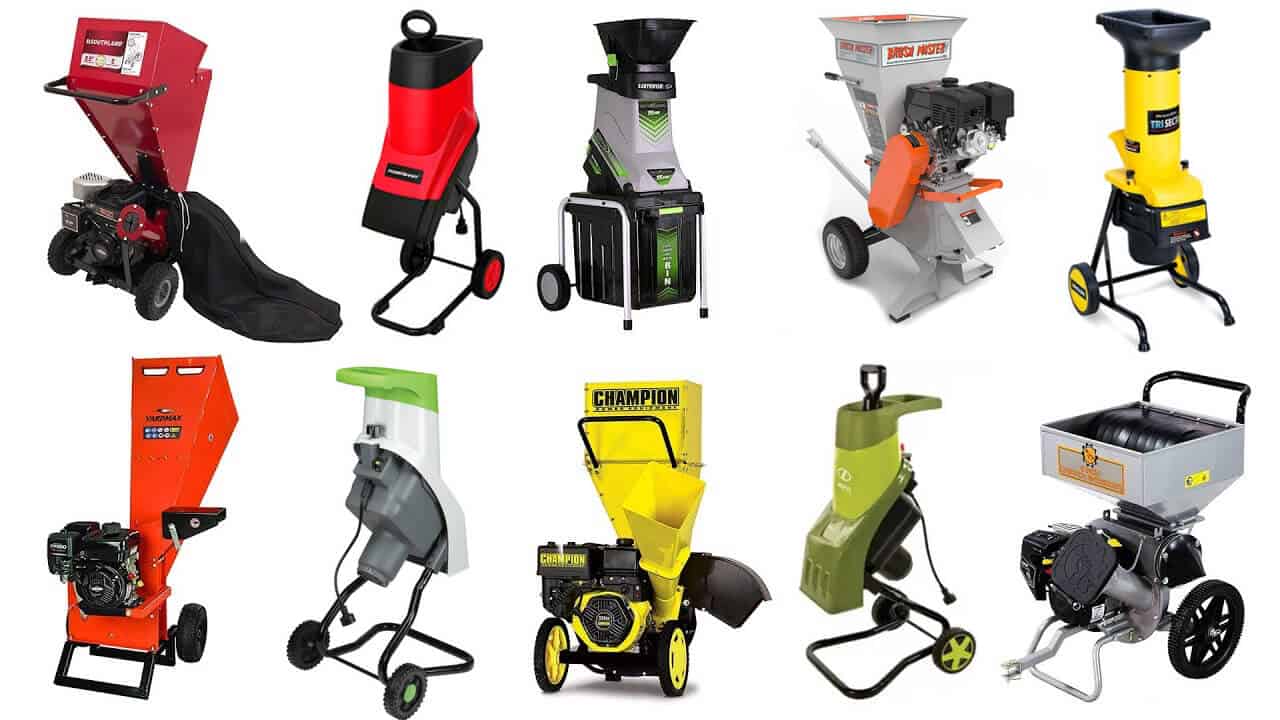 Cleaning up can be a tiresome job if you have a large yard littered with huge trees. More often, you need to pick up and prune dead branches and twigs from trees and shrubs. The cleanup job, of course, becomes doubly difficult as you prepare your yard for spring. Hence, you need to know where to start and how to dispose properly of fallen branches and twigs. One best way to facilitate the cleaning-up process is via the use of a wood chipper.
Wood chipper is a more powerful machine than those of the mulchers or shredders. It can deal with large branches with ease. You can feed this machine with branches of huge trees, bushes, and brush, and any kind of woody material. These materials will then pass through various blades that are bolted to feverishly rotating discs. Then, the materials come out from the other end of the machine in small pieces or chips.
The wood chipper is somewhat similar to the shredder, although the shredder is not capable of handling huge loads of branches. The shredder also doesn't come with blades for cutting wood. Rather, it features flails that quickly spin. These flails are called "blunt blades." Shredders usually produce excellent mulch. The woodchipper, on the other hand, is designed to handle large branches.
By its name, wood chippers can chip woods and break down tough branches with diameters of up to 3 inches. You simply need to throw branches into its hopper. You can see the hopper in front or top part of the wood chipper. The wood chipper features hammers and sharp blades in its grinding chamber. These powerful blades and hammers chip woods into small pieces. The chipped woods are then expelled from the machine's side into a collection bag.
Another thing is, if you buy a wood chipper/shredder type, you can tidy up your garden with ease. This machine will take fibrous materials like leaves or brush, and its blades will shred these materials into chopped organic matter, which you can use as compost. So, you don't need to load up all the branches and leaves into your truck for dumping because you already have this machine at hand. You also avoid the tedious process of loading, unloading, and loading and unloading again. Hence, you save time and effort in the process.
Important Factors to Consider When Buying a Wood Chipper for Home
There are myriads of wood chipper brands and models in the market today. Given this fact, choosing the right one becomes a bit confusing. Thus, when shopping around for a wood chipper, you need to consider the following factors to zero in on the right one for your home use:
1) Dimensions of Your Property
One factor you should consider when buying a wood chipper is the size of your property. If your property is not that large and you have neighbors that will be disturbed, then, a small-sized wood chipper would be enough. It can be something that is run by electricity. It should be able to chip branches up to 2 inches in diameter.
If you have a medium-sized or large enough yard in rural areas, then you should go for a more powerful gas-powered wood chipper that can chip larger branches of up to 3 inches in diameter. Gas-powered ones, of course, are still portable. They also come with sturdy wheels. You can also upload them onto a trailer for quick transporting around your property.
Two factors spell out the portability of a wood chipper. First, its weight, which matters when it comes to its portability; second, its wheels. As you shop around for wood chippers, you will find that wood chippers for home use are light to medium in weight. They weigh around 150 pounds. Electric units, of course, weigh less than gas-powered ones. They can weigh as low as 40 pounds. Yet, they are limited more often by the length of their cords. 
The wheels also factor well in the level of portability of a wood chipper. So, when shopping around for one, you should ask yourself the following questions; "Are their wheels sturdy enough to tackle all types of terrain?" "Are the wheels stable enough even when tackling muddy or sloping grounds?" Some expensive wood chippers, of course, come with larger wheels while the majority of them have wheels with diameters of 6 inches to 10 inches.
When it comes to the power source, you have two choices, namely: electric and gas-powered. As mentioned above, small wood chippers are generally powered by electricity. The larger ones, however, are powered by gas. Moreover, the engine size usually impacts the power level of the machines and their performance.
If you have around a half-acre land, it will be good to get an electric wood chipper. Electric wood chippers can chip branches with diameters of up to 2 inches. They are eco-friendly and are quieter. Moreover, they are easy to maintain.
The electric wood chipper, however, does come with disadvantages. First, it has a limited capacity and can only deal with a limited amount of garden debris or wood. Compared to a gas-powered one, It is not heavy-duty. Moreover, the area it can cover is limited by the length of its cord. 
If you want more powerful wood chippers, you should go for gas-powered ones. They can process branches with a diameter of up to 3 inches. They can also handle a huge amount of wood, even those of hardwood. They come with more powerful engines and feature dual hammers and two cutting blades. They are perfect for use in large yards. They are also fraught with disadvantages that include the fumes and the noise that they produce and the hassle of manually refilling their oil tank.
Another factor you need to consider when shopping around for a wood chipper is its shredding capacity. The maximum size of branches that a chipper can handle is determined by its shredding capacity. Residential chipper shredders can usually handle branches as thick as three inches. Commercial chippers, on the other hand, can process thicker branches. To prevent jamming of the machine and motor burnout, it is advisable to choose chippers with higher shredding capacity than your intended use.
Another valuable factor to consider when buying a chipper shredder is the blade. Shredders are usually equipped with three types of blades, namely: drum blades, disc blades, and screw blades:
Drum blades feature a parallel-sided drum that comes with pivoting knives and a chip breaker. The pivoting knives are horizontally attached, while the chip breaker is positioned perpendicular to its blade, at the back of the rotating knives. Commercial wood chippers come with this type of blades. Moreover, chippers with this type of blades are generally utilized by landscapers. 
This type of blades features a steel flywheel that is perpendicularly positioned. It is designed for chopping and features slotted discs. The pivoting knives engage in the opposite cutting direction. These blades can reduce branches into little chips.
The screw blades are conically shaped-blades like screws that have sharpened edges for chopping wood.
The smaller the machine, of course, the easier it is to store away. The gas-powered chippers come with larger sizes. As such, they will be needing larger storage spaces. You can't just leave them outside, exposed to the natural elements of weather. The reason for this is that they have working parts that may get affected by the changing weather. Hence, you should ensure that you store them in a place that is free from the harsh natural elements if you want them to last longer in use.
Machines like wood chippers create noise when operated. The noise they create may exceed 85 decibels. As such, they may become a nuisance to your neighbors when you operate them for a long time. Hence, you need to consider the noise factor when buying a chipper. If you have neighbors that live close enough to your house, you will disturb them if you are going to use a gas-powered one. In such a case, it would be better to choose an electric wood chipper that operates more quietly than a gas-powered one.
Best Wood Chippers Recommended for Home Use
To facilitate the process of shopping around for a wood chipper, we have listed here the following five most recommended wood chippers for home use:
1) Champion 3-Inch Portable Chipper-Shredder
The Champion 3-Inch Portable Chipper-Shredder is known for its versatility. It can handle up to 3-inch wide branches without necessarily jamming. It is equipped with a 388cc engine. It features powerful steel blades for evenly chipping materials. It is also easy to maneuver and comes with a great design for easy storage. 
The Champion Chipper-shredder features an easy-feed chute along with a large bag for easy handling of mulch. With this powerful equipment, you can keep your properties clean. At the same time, you can utilize the chips for other purposes. 
This wood chipper doesn't jam or experience any technical glitch, being equipped with a high-load shutdown feature. It can run at a high RPM for handling heavier loads. You will find this equipment handy in keeping your property clean and free of debris and twigs. Moreover, it is not difficult to store away and doesn't require much storage space.
2) Patriot Products CSV-25
The Patriot Products CSV-25 is a smaller wood chipper and shredder, yet, it is powerful. It can shred and chip branches with a maximum diameter of 2 1/2 inches. It is easy to operate. With a simple push of its on/off button, it will begin to churn and work.
The CSV-25 is equipped with a powerful electric motor. It is equipped with a two-bushel capacity bag for catching wood chips and mulch. It also has a solid construction and weighs around 95 pounds. It may not be the lightest model, but it is easy to transport to any place. Moreover, it is equipped with two wheels that balance well the equipment. It can handle a yard up to 1/2 acre in size. 
With its powerful motor, it is a good alternative to gas-powered ones. You will need a heavy-duty extension if you want to expand the area that you want to clean. Moreover, you will need a heavy-duty extension cord to maximize its use because this equipment needs more supply of electricity.
3) Tazz 18493 K32 Heavy Duty 212cc Gas Powered 4 Cycle Viper Engine
The Earthquake Tazz 30520 is compact and solidly built. It is powerful and is perfect for medium-sized lawns and yards littered with trees and bushes. Its blades and housing materials are of high-quality steel. It also comes with 11-inch wheels. Moreover, it comes with a front kickstand for better balance. 
Its engine is a powerful 4-cycle (single-cylinder) 212cc Viper Engine. This gives this machine a 20% extra suction power for chipping, shredding, and grinding branches that have a maximum diameter of 3 inches. It can easily turn wood chips and plant debris into useful mulch and chips.
The Earthquake Tazz 30520 comes with a collection bag that can handle up to 2 bushels of wood chips. You can also attach and detach this bag for easy disposal. It also features a quick dock-and-lock bag connector and a bottom-out zipper. Its steel hopper is 34″ high. Thus, you can easily drop into it all the collected waste with not much effort. You can use the limb chute for larger branches as well.
4) GreatCircleUSA Wood Chipper Shredder Mulcher
The GreatCircleUSA Wood Chipper/Shredder/Mulcher is a good choice for those who engage in gardening. It comes with myriads of features and offers a 3-in-1 design. It features a reliable recoil-start engine. It can handle up to 3-inch thick wood. It can turn rugged branches into small and usable wood chips. It is capable of a 15:1 reduction ratio. 
It features a multi-function capability. It features a top-loading hopper, a side chute, along with a universal vacuum kit (sold separately). It is safe to use. It is also easy to use. All in all, this wood chipper/shredder can handle tough chipping and shredding jobs.
5) Sun Joe CJ602E 15-Amp Electric Wood Chipper/Shredder
The Sun Joe is a powerful small chipper that is electric-powered. Backed by a 15-amp motor, it can process branches with a maximum thickness of 1.5 inches. Its material reduction ratio is 1:17. Thus, with this machine, you can produce excellent mulch for use at home. It is capable of 4,300 rotations/minute. In no time, you can reduce twigs, debris, and leaves that litter your yard.
The Sun Joe Chipper/Shredder is perfect for residential use. It has a quiet motor that operates without disturbing your neighbors. It is also durable with wheels that never run flat. Moreover, it is easy to move around. Plus, it is easy to store away. It weighs around 26 pounds. As such, it is easy to move around where it is needed. It also doesn't require elaborate maintenance. You can access with ease its blades for quick cleaning.
This chipper/shredder is made for ease of use and maintenance of small yard. You can use it for simple cleanup or seasonal trimming. However, you should not use it for larger branches, nor should you not feed it with a huge amount of twigs and leaves. It comes with a full 2-year warranty.
Other Top-rated Wood Chipper Shredders