September 29, 2022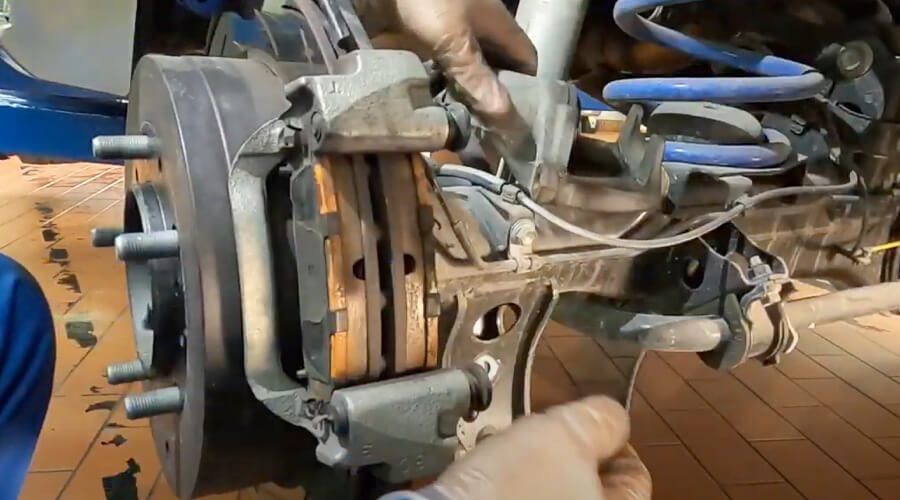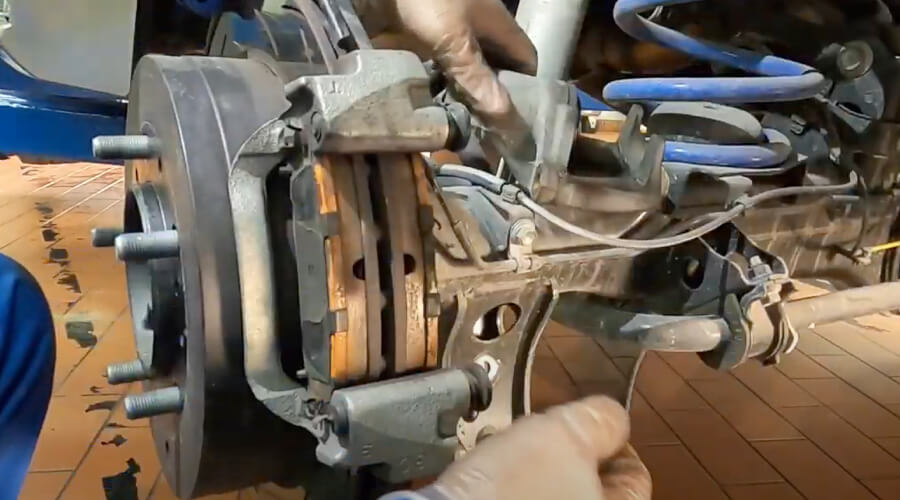 When you apply your car brakes, do you hear a squealing, scraping, or squeak sound? This may be a sign that something may not be right with your brake system, and you should take your vehicle in for an inspection as soon as you can.
One of the most common complaints many car owners make is that they hear brake noises when they try to slow down, especially when braking at a low speed. Unfortunately, such sounds indicate that your brakes may not be functioning correctly.
But, what are the reasons your braking system may start making so much noise?
We'll get into that in a bit. But, first, let us explore the various types of noises you may hear when you apply your brakes?
3 Major Types of Braking Noise
Before we jump into the causes of brake noise, understanding the different brake noises you may hear can give you some insight into just how much of an issue there is.
Here are three of the most common brake noises:
Brake Grinding
Grinding noises upon brake application is one of the more common noises many drivers report. Unfortunately, however, it also means there is a severe problem.
If you hear grinding noises when you brake slowly, you've used up your car brakes, and all that remains are the rotor and caliper. In such a case, the best thing is to stop driving the car as soon as you can and seek professional help at the nearest auto service center.
Otherwise, you risk ruining your entire brake system, not to mention the danger you pose to yourself and other road users.
Squealing Noises
If you have been parking your car outside in wet conditions, you may notice that your brakes start squealing when you apply them. This is because their metal surfaces have been in contact with water for an extended period, and rust has set in.
However, squealing noises are usually not a problem. The rust will disappear after driving for a while, and the squealing will most likely stop. Nonetheless, it is never a good idea to park outdoors in wet areas, especially for long periods.
Squeaking Noises
More often than not, squeaking noises indicate that your vehicle may be using low-quality brakes. This is because lower-quality brake pads have large metal flakes that squeak when they touch the rotor.
While squeaking brake noises do not have any dire consequences, your rotor may get worn out faster than usual. Therefore, it is usually best to invest in higher-quality brake pads.
Major Causes of Brakes Making Noise When Stopping
Understandably, your car brakes may be prone to creating sounds when you apply them sometimes. But, when you start hearing scraping, squealing, grinding, or rattling sounds upon brake application, it should alert you that something is not right.
Here are some of the top reasons your brakes may be making noise:
Worn-out Brake Pads
If your brake pads have worn out, you'll most likely hear a squealing sound every time you apply your brakes. This is because your brake pads come with a metal wear indicator that rubs against your brake disc when the pads wear out. It is this friction that causes the squealing noises you hear.
Solution: Replace your worn-out brake pads, or you risk damaging your brake rotor or worse.
Lack of Lubrication on Your Brakes
If your backing place or other braking system components do not have enough lubrication, you may also hear squeals when you're braking slowing. This is especially common in cars with rear drum brakes.
Solution: Contact a professional to lubricate your car's braking system where necessary — including the disc rotor, backing plate, caliper piston, and brake pad contact areas.
Warped Rotor
A warped rotor will cause uneven contact with your vehicle's brake pads, which may lead to a pedal pulsation or a thumping sound when you press your brake pedal.
Solution: Replace your warped rotors or your brake drum.
Incorrect Adjustments or Missing Brake Parts
Inaccurate calibration of some brake system components, such as the brake lining, anti-rattle clips, and the anti-rattle shims, may result in excessive vibration and weird noises when you press your brakes. The same thing may occur if some of these components have gone missing.
Solution: A professional inspection of your brake system to ensure you're not using the wrong brake material. They should also check to ensure you're missing any components or driving with damaged brake parts.
Dirty Caliper Slides
If the caliper slides of your brakes are dirty, they can cause your brake calipers to stick, which reduces the performance of your braking system. Furthermore, they may also lead to a clattering noise when you're braking slowly.
Solution: Cleaning the caliper slides and other brake components to rid them of dirt
Broken Shims
Brake shims are thin rubber materials or metal adhesives that sit between your brake calipers and pads to eliminate any sounds. However, sometimes, these shims may break off. If this happens, you'll likely hear a grinding sound when you apply your brakes due to metal-to-metal friction in your braking system.
Solution: Replace the broken shims
Excess Moisture or Rusted Brake Parts
On very humid mornings or after some rain, you may notice hearing squealing noises when slowing down your car. This is because some moisture has gotten into the brake assembly or brake pads and rotors, forming a thin layer of rust on the brake rotors.
While this will not affect your brake's performance or cause any related problem, it may cause your brakes to squeal when you apply them as rust comes off the rotors due to friction.
However, if your brakes start squealing on relatively drier mornings, then your braking system may have another issue you need to fix.
Solution: Wait for your braking system to dry itself.
Sticking Caliper or Wheel Cylinder
If your brake calipers are sticky, they will compress your brake pads against their disc rotors, leading to loud grinding noises. These grinding sounds may also occur if your rotor disc touches a part of your brake caliper as you try to slow down.
On the other hand, a car with a drum brake system may produce grinding noises if a stuck wheel cylinder keeps jamming the car's brake shoe against the drum.
Solution: If your car uses a disc brake system, the fix is to remove the brake calipers and grease their sides. In the same vein, you'll need to grease the contact points of the wheel cylinder in a drum brake system.
However, if grease does not solve the problem, you may need to replace the parts.
Wrapping Up
More often than not, noises in your car's brake system mean there's a problem that requires your attention. We hope that this article has given you some insight into the possible issues your brake system may have depending on the sounds you hear.
Remember, brake noises can reduce the performance of your brake system and put you at risk while driving. So, don't hesitate to seek professional help to get rid of those noisy brakes.