June 11, 2021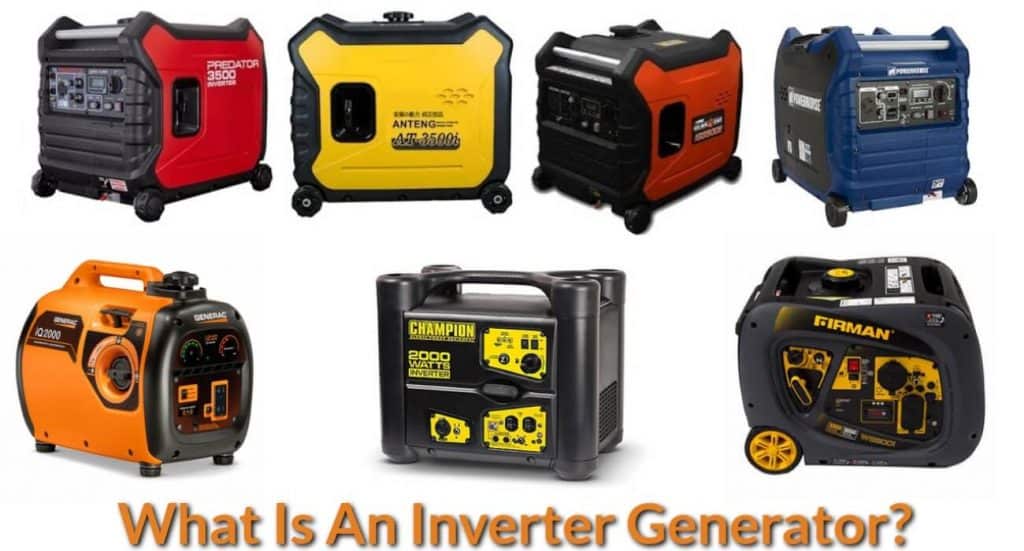 Electric generators have gradually evolved since the very first generator was invented in the 19th century. At present, there are highly specialized types of generators including those of the Direct Current Generators and Alternating Current Generators. The latest addition in the evolution of electric generators includes that of the inverter generator.
The inverter generator is considered to be a recent technology. It was made possible by the development of advanced circuitry together with state-of-the-art magnets. The inverter generator typically has an engine that runs at different speeds. These speeds depend upon the load. The engine is then connected to a very efficient alternator that produces output that is then converted into direct current by a specific rectifier. This direct current power is afterward inverted into AC power that corresponds to the proper voltage and frequency. The good thing about the inverter generator is that it provides a constant flow of current for your appliances.
With the growing number of inverter generators on the market today, it is quite challenging to choose the most suitable unit for any applications.Based on my experience in repairing and servicing different types and brands of inverter generators, there are several significant aspects and factors you should be cognizant before buying one. Here are some valuable considerations you need to look at before settling for a particular inverter generator's model and brand:
Conventional Generators VS Inverter Generators
If you intend to buy a portable generator, you would surely be confronted with the question of whether to buy an inverter generator or a conventional generator. The conventional generators create alternating current while inverter generator produces DC and then converts it to AC power. The advantage of inverter generator is that it produces a smoother electrical signal and is safe for your electronics and other sensitive equipment.
What is the implication of using a conventional or inverter generator? Well, the implication is simple: conventional portable generators are really good to choose if you need a higher output of power for the extended run time. However, since conventional generators regularly run, it implies that these generators will be needing more fuel and will create more noise.
On the other hand, the inverter generator produces on-demand electricity. With not much power requirement and with the engine operating at slow speed, the inverter generators would be surely using less fuel and producing less noise. Hence, the inverter generator is generally called "PowerSmart" technology.
Despite the introduction of inverter generators, there are still many people who are using conventional generators. The reason for this is that this type of generators has been in use for a very long time, although generators of this type remain unchanged. The conventional generators also mostly run on propane, gasoline, or diesel.
Inverter Generator (Types And Class)
Another factor that you must consider when choosing a generator is the size of the generator that you are going to buy. "CR" is a term used to dictate the categories of the specific generator ratings. You'll be required to choose among the three different sizes of generators, namely: large, midsized, and recreational.
1) Large
Large: Large inverter generators usually weigh 250 pounds or more. These types of generators are generally wheeled because they are too heavy to haul around from one place to another. These large generators can also generate up to 5,000 watts of power or more at 220V. This type of generator is powerful enough to power your whole house by connecting the generator ouput to your house's electrical panel via the transfer switch which is normally used for high voltage connection for domestic uses.
2) Midsized
Midsized: The Midsized inverter generators are less bulky and less heavy. They can generate from 2,500 to 4,500 Watts, but don't permit the option of readily connecting them to your electrical panels via a transfer switch. Instead, you should plug your electronics or appliances directly into your generator. This can be a bit dangerous if you don't follow the specific guidelines.
3) Recreational
Recreational: The recreational inverter generators are designed to very portable to be carried around using one hand. Moreover, their max out is at around 2,000 watts. This type of generators is ideal for tailgating and camping. However, you should refrain from using this generator inside your home, for even though it is small in size, it still emits harmful chemicals like carbon monoxide that can be fatal if inhaled in large amount.
Advantages of Using Inverter Generator
One obvious advantage of an inverter generator is that it is fuel-efficient compared to other types of generators. Its engine speed readily adjusts to the needed power load. Hence, if you use the inverter generator, you'll surely save on your fuel consumption.
Reduced Noise
One of the usual issues that you would confront when using a generator is the noise produced by the generator. The quieter your generator, the better it would be for use in an urban setting because you and your neighbors will surely get disturbed and annoyed if your generator is too noisy. The use of inverter generators is very apropos if you don't want your generator to be too noisy. This is because the inverter generators generally throttle back when the power load is not high, while the conventional generators only consistently operate at 3,600 rpm. The noise produced by inverter generator is usually of the same level as that of the conversation of nearby people.
Cleaner Power & Variable Speed
The good thing about the inverter generator is that it combines an electronic inverter board with a gas-powered generator that allows for cleaner power and variable speed. This feature allows for variable speed and more silent operation. It also allows you to operate your electronics using less fuel. Moreover, this feature lengthens the lifespan of your generator.
More Stable Electric Current
Inverter generator uses a technology that provides stable and consistent electric current that allows it to power highly-sensitive electronics. Hence, inverters are very important, especially, during the power outage.
One succinct advice when buying an inverter generator is that you should look consider the appliances that you are going to operate using the inverter generator. Before you even go to the nearest generator store, you should have already figured out the list of appliances that you would power using your prospective generator. In this way, you can readily figure out the appropriate inverter generator to buy. The sensitive electronics such as stereo electronics, audio electronics, computers, laptops, air conditioners and etc are the electronic products that needed more stable and smoother current to power up.
Built-in USB Adapters Panel
Another great advantage you'll enjoy when buying an inverter generator is that most inverter generators have USB adapters that readily permit you to recharge your cell phone and battery. Most of them also come with a built-in parallel kit that permits you to connect two generators. Most mid-sized and recreational inverter generators feature the built-in USB adapters as one of their standard features.
Disadvantages of Using of Inverter Generators
The two obvious downsides when buying an inverter generator include its price and the factor of being technologically complicated in nature.
More Expensive
First, since they are more technologically advanced than the conventional generators, they are generally costlier. Despite being so compact, advanced and fuel efficient, the price of the inverter model is the major factor that made the users think twice before actually acquiring one.
Complicated & Higher Maintanance Cost
Second, those who are used to the conventional generators would surely say that the inverter generators are more complicated; hence, they are more difficult to repair. However, the truth that the inverter generators are very reliable and almost maintenance-free. Hence, you would surely be engaging in almost no repair if you opt for the inverter generators if you able to use it properly.