June 11, 2021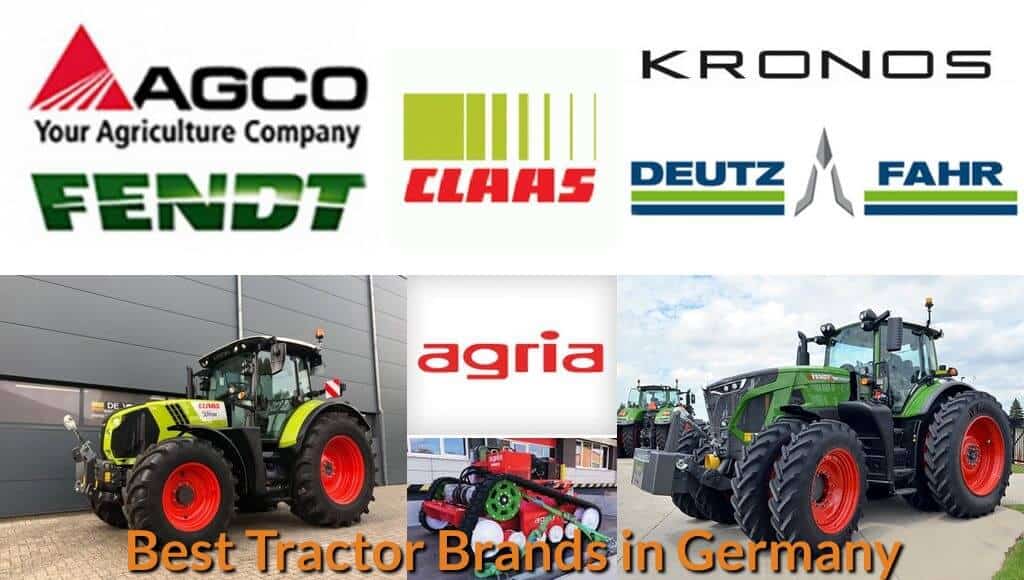 German agricultural machine manufacturers are the leading players in the tractor world and also happens to be the leading exporter of tractors designed for agriculture. They are known for their durable, reliable, and top-performing products. The German market is the largest in the world of mechanized agricultural tools, and it is the heartbeat of that sector in Europe.
Germany is home to most of the best agricultural machine manufacturers in the world. Their proximity to each other has led to stiff competition among the brands, and it has reflected in the tractors that they produce. Most manufacturers in Germany continue to test, research, and roll out advanced tractors to maintain their leading status. This has led to world domination of the tractor market. This market is valued at about 2.7 billion U.S dollars as of 2018, and it is projected to grow at a rate of 6.0 percent in the next five years.
Some of the leading German manufacturers of agricultural tractors are AGCO, Horsch, Claas, Same Deutz-Fahr, John Deere, among others.
Let's take a look at some of these brands.
---
Fendt – Part of AGCO Corporation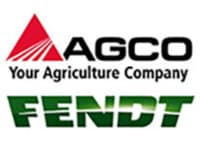 AGCO Corporation products are popular in the world of mechanized agriculture, and Fendt, which happens to be a subsidiary of AGCO, produces tractors with utmost precision and performance. However, as of today, Fendt has extended its range of products to include other agricultural equipment such as harvesting machines. It has a track record of excellence in the farming industry and has been dominating the world market since the nineties. The brand works steadfastly to improve the farming experience and help farmers increase their yield while using their equipment, which includes their tractors.
---
SAME DEUTZ-FAHR – SDF Group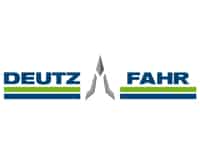 The SDF group consists of a group of subsidiaries, and it is arguably one of the best manufacturers of tractors and other agricultural machines and equipment in the world. Popular manufacturing brands that are part of the SDF group are Same, Deutz-Fahr, Hurlimann, Gregoire, and Italian tractor makers Lamborghini Tratorri, Lamborghini green pro. The company was founded by two Italian brothers in 1927 and has steadily progressed since then. It has a large production chain that consists of eight manufacturing sites with locations in Asia and Europe. It has subsidiaries in North America, Europe, and Asia, and boasts of around 141 importers around the world. It doesn't end there as the group has an impressive number of dealers stationed around the world. The tractors produced by the SDF group come with Diesel engines produced by them.
---
Wikar Oy Ab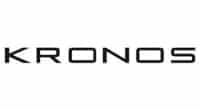 Wikar Oy Ab is a producer of mechanized agricultural and forestry equipment such as harrows, harvesters, etc. This manufacturer is one of the oldest in the game and started producing and repairing farm implements as far back as 1914. The name of the founder of the company is Uno Wikar and had his workshop at Kronoby. The founder upgraded his services by manufacturing harrows that were drawn by horses around the 1920s. The first set of harrows that were designed for tractors were produced in 1937. The company has since produced over eighty thousand harrows. Their range of products has been extended as they now also manufacture trailers and loaders of timber and other tools for tractors. 
---
Agria-Werke GmbH
Agria-Werke is another top manufacturer of tractors and other related implements such as mowers, motor hoes, etc. in Europe. The manufacturer started production in 1947, and it is located in County Heilbronn. Over the years, the brand has built an impressive record, and it is known for its top-notch products that do not fail in performance nor quality.
---
CLAAS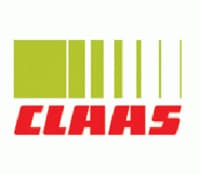 CLAAS is a world-leading manufacturer of agricultural machinery. It is the oldest on this list and was found as far back as 1913. It is situated at Harsewinkel, North-Rhine Westphalia in Germany. 
CLAAS is one of the most popular brands in this sector and also one of the leaders in terms of technology. They produce different types of harvesters and are arguably regarded as the best in that department. They have a wide range of products such as tractors, harvesters, mowers, loaders, balers, tedders, trailers, rakes, etc. They also provide advanced farming information technology.
A family runs CLAAS, and it is a significant employer of labor with about 11,500 employees around the world. The company had a turnover of about 3.9 billion euros in the year 2019, with a large part of their sales coming outside their home base.