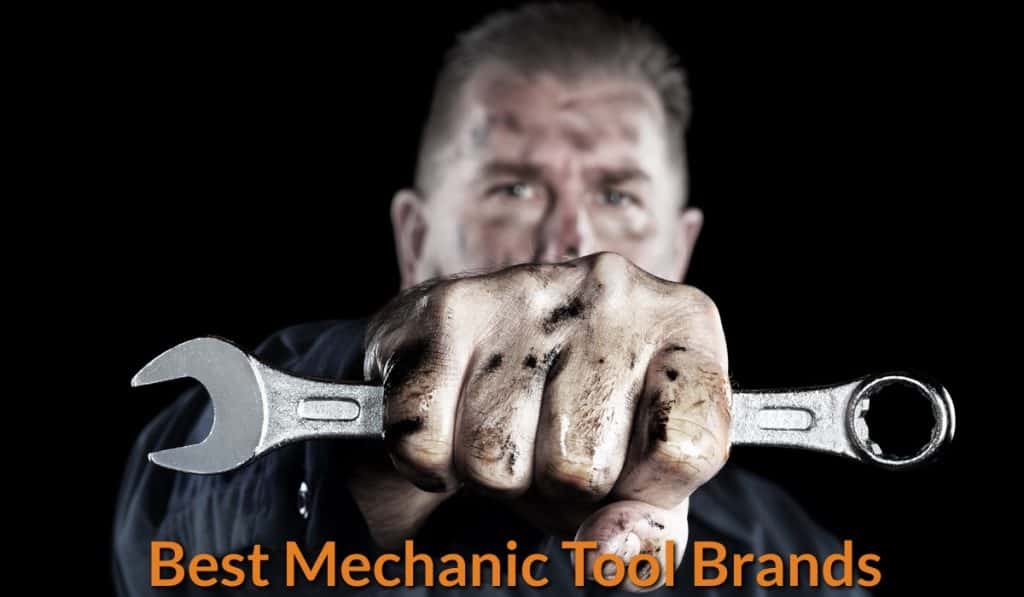 Many mechanics specialize in a specific field, but whether you are a professional mechanic who specializes in a particular mechanical field or someone who is a beginner mechanic, you would readily realize that you can never become a reliable mechanic without your own mechanic tool set. You would also readily recognize the fact that a mechanic is pretty much useless without his tools. In fact, mechanics and their tool sets should be inseparable! 
If you intend, therefore, to become a professional mechanic, you should, at least, invest in good mechanic tools sets. You should bear in mind that professionals mechanics usually spend much money to complete their tools sets. 
There are myriads of mechanic tool brands and models out there. This makes it difficult for aspiring mechanics to choose the best tools to include in their tool sets. Moreover, tools come from different countries. Some countries, for example, are known for producing top-quality mechanic tools. USA and Japan, for instance, are known for quality mechanic tools. Hence, it would be good to select tool brands from these countries that are known for manufacturing quality mechanic tools.
The well-established brands often need to protect their brand names. They maintain high standards when it comes to the design and made of their mechanic tools. Hence, many consumers often rely on branding when selecting the tools that they buy. Here are some of the established brands on the market today when it comes to mechanic tools:
This brand has already become a byword when it comes to mechanic tools. This brand always belongs to the top choices of consumers and mechanics. It offers different types of tools that a mechanic needs. Moreover, its range of products includes quality screwdrivers, pliers, wrenches, and sockets. It also provides a holistic set of an apprentice tool set.
The arsenal of tools, however, offered by Snap-on are expensive. Yet, you can be very sure that the tools that you are buying from them are really of exceptional quality. Lastly, the tools this brand produces are really worth buying.
One of the recently introduced brands on the market today is Kobalt. Lowe's stores owned and incorporated the products of this brand in 1998, and it has an inclusive dealership of Kobalt's products. The brand has quickly become popular and starting in 2011; the company introduced battery-powered tools that are widely accepted by the public. This company is really making waves when it comes to tools that are powered by Lithium-ion batteries.
OTC is an acronym for Owatonna Tool Company. In 2012, it became a part of the company—Bosch. At present, it offers a range of diagnostic equipment, scan tools, auto accessories, code readers, and mechanic tools.
The tool offerings of SK include mid-range automotive tools and other high-quality mechanic tools. It offers hand tool set that includes around 272 pieces. This tool set is very popular among mechanics and DIYers. It also offers different sets of smaller tools like socket sets. 
SuperKrome produces premium quality and precision-crafted tools that are made in the USA using American steel. This company was founded in the early years of the 1900s. Today, it manufactures around 3,000 products and is still committed to manufacturing high-quality tools and products.
The mechanic tools produced by Craftsman are known for their excellent performance and quality. Hence, many believe that the quality of Craftsman's tools seems to be unbeatable. This company offers a lifetime warranty for their tools. Moreover, its products are highly affordable. Craftsman's tools are said to be manufactured in the United States, although there are rumors that Craftsman is manufacturing some of its tools outside of that country.
One of the divisions of the Stanley Black & Decker is Proto. It manufactures mechanic tools sets for automotive. It also manufactures beginner's tools set that are affordable. The tool sets offered by Proto usually range from $200 to several thousand dollars. Many of the tools manufactured by Proto are done in the United States. 
Proto has slowly built a good name for itself in this industry. It has a long history of existence as a separate company dating back to 1907. In 1984, the company was acquired by Stanley and was named Stanley Proto Industrial Tools.
Williams is another brand that belongs to the top-rated brand when it comes to manufacturing mechanic tools set. Williams is historically a division of the Snap-on. It was founded by James Harvey along with Matthew Diamond in 1882. It was acquired by the company, Snap-on, in 1993. 
Rumors circulated that the tools produced by Williams are just relabeled Tools of Snap-on, but with lesser prices. Yet, some insiders pointed out there are subtle differences between the products produced by Snap-on and Williams.
One of the most trusted brands when it comes to mechanic tools is that of Makita. Its products are known for their efficiency and durability. Makita offers different types of tools such as impact driver, rotary hammer set, and many other combo-type tools set. It offers tool kits that usually consist of 15 pieces. 
Makita is a Japanese brand that is known for its manufacturing power tools. It was founded in the year 1915 by Mosaburo Makita in Nagoya. It was the one that pioneered the first battery-powered drill and other battery-powered tools. It has also sold different types of tools like cordless tools, power tools, petrol equipment, and cordless tool batteries.
Another brand of tools that is well-known for quality and durability is Stanley. Stanley is a division the famous company, Stanley Black & Decker after the two companies—Stanley Works and Black & Decker—merged in March of 2010.
Stanley, of course, is known among professional mechanics as a quality brand. Stanley offers great quality tools that also come with a lifetime warranty. This makes the tools manufactured by Stanley a good buy.
Stanley is known for products like saws, hand planes, rulers, chisels, squares, screwdrivers, and many more. It has also been known for innovative products like the Surform Shaper, Bailey plane, PowerLock Tape measure, and utility knife.
You surely don't want to buy substandard tool sets and regret afterward, especially, if you are raring to become a professional mechanic. If you intend to become a professional mechanic, you should invest in quality tools that would not let you down. It is also good to invest in tools that come with a good warranty. 
Always remember that your level of professionalism as a mechanic is partly determined by the types of tools sets that you have. Hence, if you want to become a respectable professional mechanic, you should not hesitate to invest your hard-earned money on quality mechanic tools sets.