April 23, 2022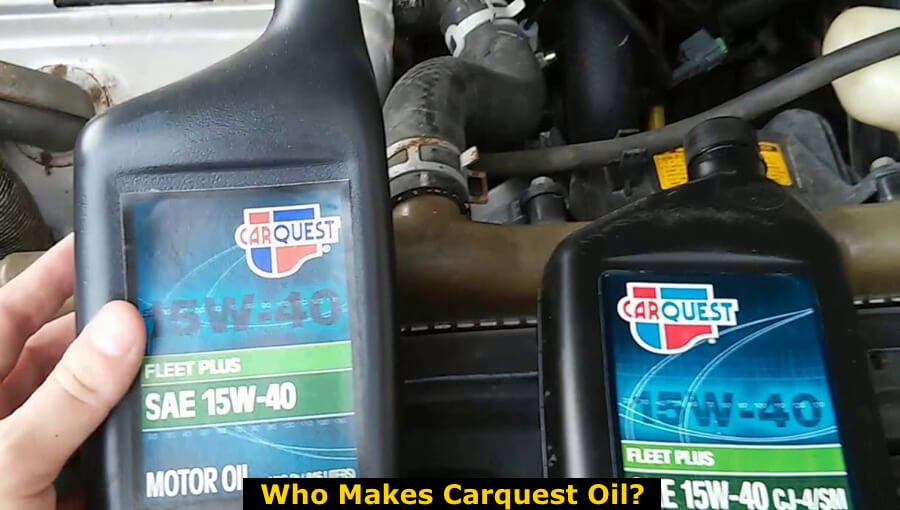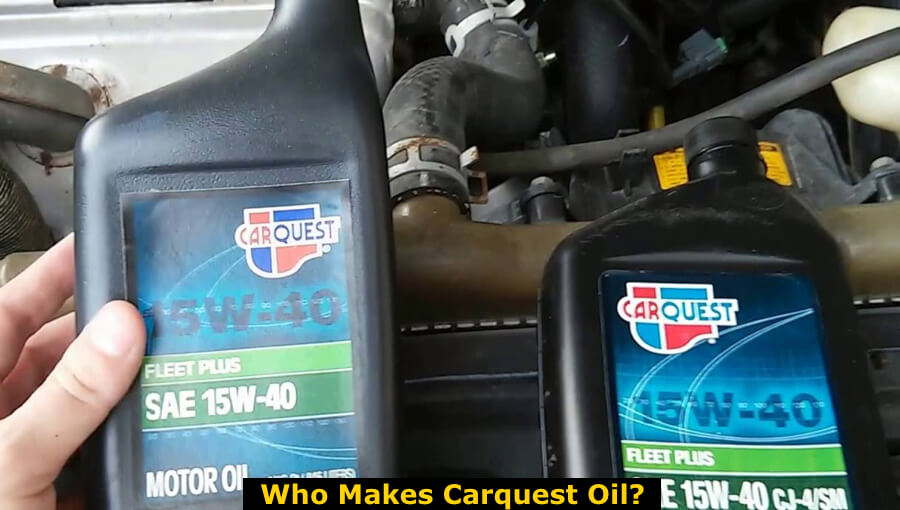 If you're looking for high-quality motor oil with optimum viscosity and outstanding stability, look no further. Carquest oil is one of the best choices available in the marketplace for long-term engine protection.
Carquest oil lubricating mechanical components and parts of vehicles engines. Even though it is the most popular motor oil brand presently commercially available, few people are aware of the company that produces it.
However, I suggest it is beneficial to have some prior information regarding the product you frequently use. There are some fascinating facts regarding the Carquest oil manufacturers in this article, so read on!
A Brief History of Carquest Oil
Carquest oil is one of the industry's most high-performance oils that work so for many engines. It has been in the industry since 1974, and Carquest Corporation is a business that offers customers a wide range of product choices. Until today it is a manufacturer that is continuously committed to supplying consumers with high-quality products.
Due to their involvement in the automotive market, they have more than 60 distribution facilities, which they established through having association with numerous warehouse dealers. More than 3,400 Carquest Corporation outlets are now located across the United States, Canada, and Mexico.
Furthermore, Carquest oil is a commodity supplied to the brand by Amalie Oil, a Pennsylvania-based company founded in 1903. It is well-known for providing well-engineered and high-quality petroleum products, and the company is rapidly expanding.
A state-of-the-art manufacturing plant is located in Tampa, Florida, where the business employs highly qualified employees and high-graded equipment. This company was the first to produce a multi-grade oil, and it was called the Imperial 10W30 in 1953. It has since supplied various lubricants, particularly Carquest oil, to multiple customers throughout the years.
Who Is the Maker of Carquest Oil?
Carquest oil is manufactured by Amalie Oil Company, a leading producer of transmission fluid, synthetic oil, and various weight motor oils. It was launched in Franklin, Pennsylvania, in 1903, and it was the first business in the United States to offer high-quality fluid solutions to customers.
One of the biggest privately held oil and lubricant manufacturers in North America, this company supplies various brands as an autonomous blender of industrial lubricants and motor oil. As a byproduct, they offer private label brands to the same manufacturer, such as Carquest, O'Reilly Auto Parts Store, AutoZone, and Advanced Auto Parts.
Kindly be informed that this company manufactures and distributes its branded goods worldwide and owns the Wolf's Head trademark. This company's operations are under the control of the Barletta family, who purchased the Petroleum Packers company in 1977.
The takeover of Amalie by the Barker family from the Sun Oil Company took place in 1977, marking the beginning of the merger. Among the best motor oils on the marketplace, Carquest Premium outperforms the competition in terms of performance and provides excellent engine protection.
It has a highly recommended composition that guarantees decreased friction around its moving components, and it has a variety of additives oil products that optimize gas mileage. Owners of vehicles may be confident that this oil will increase the longevity of their engine life even while driving in various weather situations and driving styles. Remarkably, this oil is cost-effective, and it is available in a variety of weights to accommodate the requirements of different types of vehicles.
Where Does Carquest Oil Get Its Name?
The Amalie Oil Company has a large production plant near Tampa, Florida. In order to optimize their production operations, their manufacturing unit is equipped with high score raw equipment, materials, and other resources.
The production unit of the Amelie business handles every operation with sophistication, from mixing through bottle blow-molding to final product packaging. The production statistical data shows that Amalie Oil Company manufactures approximately 3,000 final products featuring various dimensions and varieties.
Is Carquest Oil a Quality Product?
Carquest oil is manufactured with various additives to offer the best possible engine protection against internal leakage or wear-off damage issues while also achieving the high possible mileage performance.
In fact, according to many customer feedback, Carquest oil even surpasses the usual benchmark of a solid automotive oil brand since this high-quality synthetic oil performs smoother even when exposed to extremely low temperatures or under demanding driving environments.
Aside from being more enduring than its competition, Carquest oil also has the advantage of being much more inexpensive than other premium oil manufacturers.
Moreover, the oil brand provides a variety of motor oil preferences, allowing users of all modes of transports to choose a suitable and perfect mix from the company's extensive selection of motor oil products.
What Are the Types Of Carquest Oil Available?
As previously said, the Carquest engine oil brand offers a broad range of choices to meet the needs of all vehicle owners and customers.
For this reason, let us get a quick overview of the most common types of Carquest oils that are now accessible on the market. These categories are as follows:
1) Full Synthetic Oil
Full synthetic motor oil from Carquest is precisely formulated to safeguard the engine, especially under harsh or abrasive environments. This engine oil may help maintain the engine warmer even at substantially cold temperatures with continuous flow. Consequently, the driver does not have to be concerned about oil or engine damages when driving in such challenging conditions.
2) High-Mileage Oil
Carquest's high mileage motor oil formulation includes various additives to safeguard against dirt, filth, rust, and goops in the engine. This automotive oil provides greater engine protection while also increasing mileage. Those who drive more than 75,000 miles per mileage under normal conditions will benefit significantly from this engine oil.
3) Full Synthetic High Mileage Oil
Clean standard motor oil does not compare to Carquest's complete synthetic high mileage engine oil performance. This motor oil is produced with a combination of synthetic blend and high-quality variable additives to provide long-lasting performance. This motor oil works well, especially to preserve older motors and increase their service life. With this oil, you can reduce the possibility of engine leaks while also increasing mileage.
4) Conventional Oil
Automotive owners or drivers who like to use their cars under normal conditions will find Carquest standard motor oil to be an excellent choice. Along with its high-quality composition, this engine oil even outperforms the industry norms in certain areas.
Final Thoughts
Carquest automotive oil is an excellent choice for ensuring the best possible protection for your vehicle's engine, as well as improved mileage and a smooth drivings experience. This brand's products are undoubted of the highest quality; yet, many customers are not informed of the manufacturing firm behind this great car oil brand and its success. Hence, this article was helpful to individuals looking for information about Carquest oil, including the name and other interesting facts.