March 12, 2021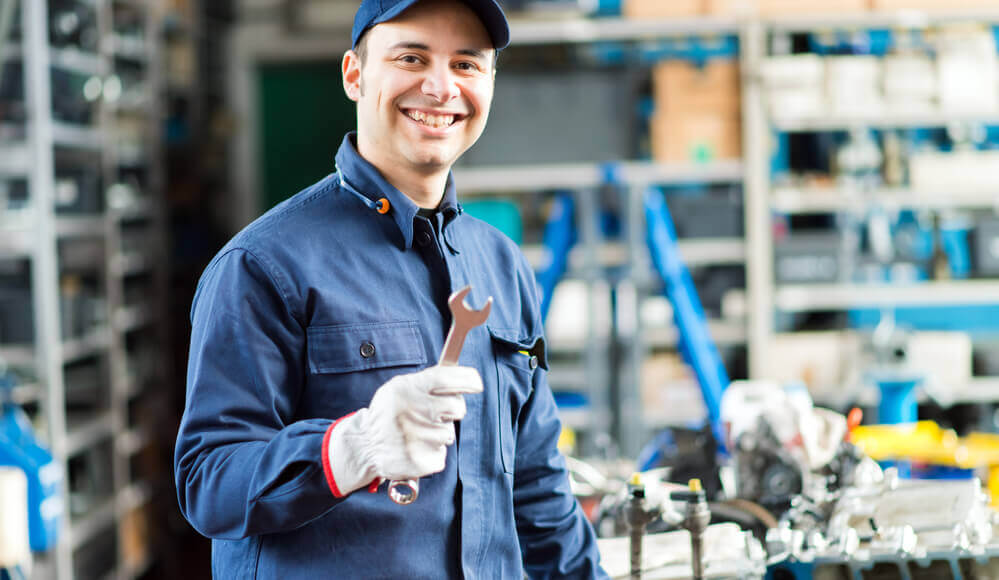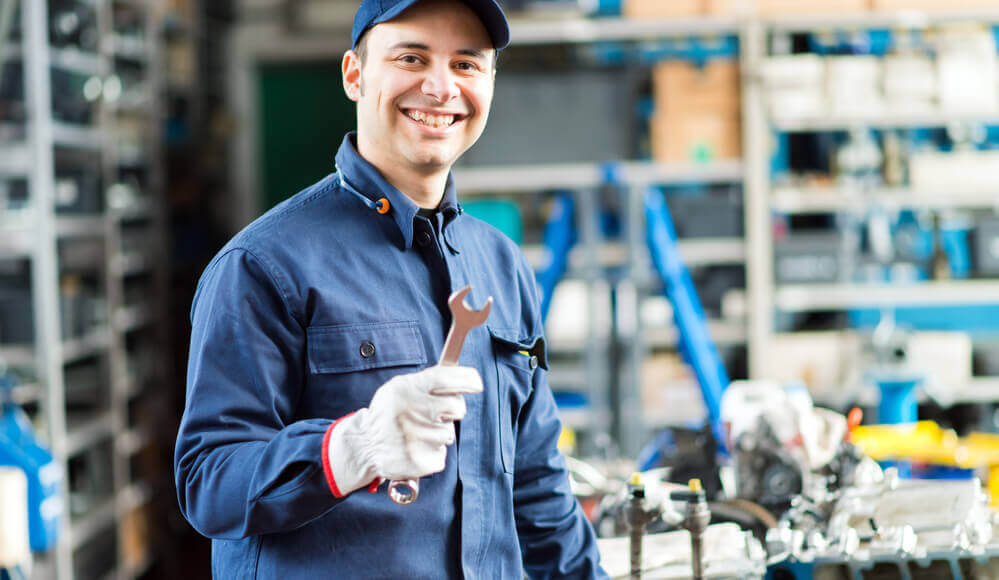 Since Rudolf Diesel got his patent for an apparatus or method of changing heat into work and made his diesel engine prototype in 1893, the diesel engine has improved at a rapid clip. Moreover, since the diesel engine exhibits high efficiency and offers several advantages over other engines with different operating principles, diesel engines have become popular in industrial applications.
With the wide use of diesel engines, the diesel mechanic job has been in demand worldwide. In this post, we will tackle how much diesel mechanics make in their job per hour.
Per Hour Pay of a Diesel Mechanic
When it comes to per hour pay of a diesel mechanic, the average senior diesel mechanic gets around $28 in the United States. Yet, the range of a senior diesel mechanic's pay is from $26 to $31. The hourly rates, of course, vary depending on several factors like certifications, education, additional skills, and the number of years working as a diesel mechanic.
The Job Description of a Diesel Mechanic
The jobs of diesel mechanics, of course, have something to do with diesel vehicles and engines. Diesel mechanics take care of the maintenance and repair of diesel vehicles like boats, buses, and bulldozers. They repair, disassemble, recondition, replace, for example, engine parts and the whole engines.
Some diesel mechanics focus only on a certain diesel engine type. Some, however, work in government, freight trucking, vehicle wholesaling, and even mass transit. Of course, their jobs require physical exertion, and as such, they need to be strong in physique and agile in moving and working around.
Diesel mechanics also need to be communicative because they must communicate well with their customers and drivers. They should also sport a professional demeanor and attitude and be keen on solving engine problems. Hence, they should have a keen attention to detail, an excellent understanding of their jobs' technical and mechanical aspects, and good dexterity.
Moreover, with the advent of computer use in diesel repair, diesel mechanics should be computer literate and can use computer programs so that they can diagnose the problems and make precise and informed repairs of diesel engines.
If you are a senior diesel mechanic, your jobs usually include maintenance, repairs, inspections, and various diesel engine overhauls. Your job, too, would consist of troubleshooting and diagnosis of problems.
You will also use computer electronics systems in your job to interpret and figure out failure modes. At the same time, you will supervise the replacement and refurbishing of parts. Moreover, you will be the one to keep an eye on maintenance logs based on requirements. You must also see to it that the services provided comply with the safety procedures and quality standards. You may be tasked to perform annual inspections on automobiles and vehicles.
As said earlier, diesel mechanics must maintain a strong physique, for their jobs are highly physical. They repair the power trucks' diesel engines. They also deal with repairing large vehicles like buses.
They work more often indoors in their well-lit shops. Sometimes they are required to travel to repair vehicles that suffered mechanical problems on the road. They may also labor in shifts, some having an evening shift while others have weekend shifts, primarily if they are employed in 24-hour service. Their salaries, of course, are above average. Moreover, anyone can become a diesel mechanic after a year of training.
Yearly Income of Various Diesel Mechanic Jobs
Being a diesel mechanic is a good earning job. You will earn around $24.21 per hour, and you can have a yearly income of $50,360 annually. You can even make up to $74,090 annually or more, allowing you to belong to the country's top ten percent earners. Diesel mechanic's median salary is $48,000 per year. Here are the possible salary rates you will make from different diesel mechanic jobs:
Freight Trucking Companies
You can find a job as a diesel mechanic in freight trucking companies. Many of these companies have a fleet of diesel-powered vehicles for transporting cargoes. In 2019 alone, diesel mechanics earned an average wage of $22.13 per hour or around $46,030 annually. You can work as an auto repair and maintenance mechanic and earn up to $47,370 annually.
Natural Gas Distribution
You can also find a job as a diesel mechanic in natural gas distribution. The average salary you will have per hour is $42.84 per hour and around $87,730 annually. So, being a diesel mechanic in natural gas distribution is a well-paying job.
Marine/Ships
Another area where you will thrive and earn much as a diesel mechanic is in the marine and shipping industry. Since ships mostly use diesel engines, you will indeed find a job in the marine and shipping industry.
According to Marine Diesel Mechanics guidelines, the requirements for jobs in this industry indicate that one must have decent manual dexterity, technical skills, and problem-solving skills. You can also find work as a diesel mechanic in this industry either domestically or internationally. The average rate of diesel mechanics in this job is $54,500.
Mobile Equipment
You will also find a job as a diesel mechanic in the mobile equipment industry. The 2014 BLS data, for example, indicates that if you work as a diesel technician for heavy and mobile equipment, you will earn up to $67,070 annually.
Electric Power Industry
You can also target a diesel mechanic job in the electric power generation industry. A career in this industry may be challenging, requiring you to perform diagnostics and repairs of various diesel engines.
Moreover, you may be required to perform diagnostic and maintenance on their heavy equipment and machinery. In this industry, you will earn up to $67,300 annually as a diesel mechanic.
Career Opportunities for a Diesel Mechanic
You'll never run out of opportunities as you take the diesel mechanic career path. The job opportunities for diesel mechanics are meant to increase by around three percent from 2019 to 2029. Of course, this opportunity outlook is better than those in the installation, repair, and maintenance jobs. The increase in demand for this job will be in automotive repair and maintenance and freight trucking.
If you are a mechanic who has completed post-secondary education, you will be in a good position for these job opportunities. If you don't have formal post-secondary education, your employers may require you to undergo training. Nevertheless, employers will surely be reluctant to do that for you.
How Can You Increase Your Asking Rate as a Diesel Mechanic?
As a diesel mechanic, you can improve your asking price as you earn more certification in your desired area of diesel mechanic expertise. For example, if you desire to increase your asking price as a diesel mechanic in the field of large construction machines, you need to get certified by the NCCER (National Center for Construction Education and Research).
If you prefer to focus on automotive service, you can also get certified by NIASE (National Institute for Automotive Service Excellence. You will also need to get certified by ABYC (American Boat and Yacht Council) if you want to thrive as a diesel mechanic in the boating industry.
Most diesel mechanic jobs' usual setup includes clocking into their work and earning their salary based on their total hours of work outputs. Nevertheless, some shops offer mobile service. These shops send out techs to where their customers need their service.
As a mobile mechanic, you will be working most of the time on your mobile truck in the location where your shop sends you. This could mean that you would need to meet with your customer along the roadside to engage in repair. You may also be asked to go to the fleet yard of your customers to perform mechanic tasks.
The services you offer as a mobile mechanic save your customers enough time, making your job a highly needed job by customers. Nevertheless, as mobile tech, you will sometimes work beyond your regular working hours, considering that roadside breakdowns may happen outside of the regular working hours.
Conclusion
Diesel mechanic jobs are one of those types of jobs that sometimes require apprenticeships. Your employers may require you to get a formal education in this field. However, you usually become an expert in this field via on-the-job training and apprenticeship. Nevertheless, you can get certified as a diesel mechanic through formal and vocational training.
You may get paid hourly or monthly as a diesel mechanic. As a salaried mechanic, you are exempt from overtime pay in some instances, which could mean that you may get less money as a salaried diesel mechanic than as someone who is paid hourly.