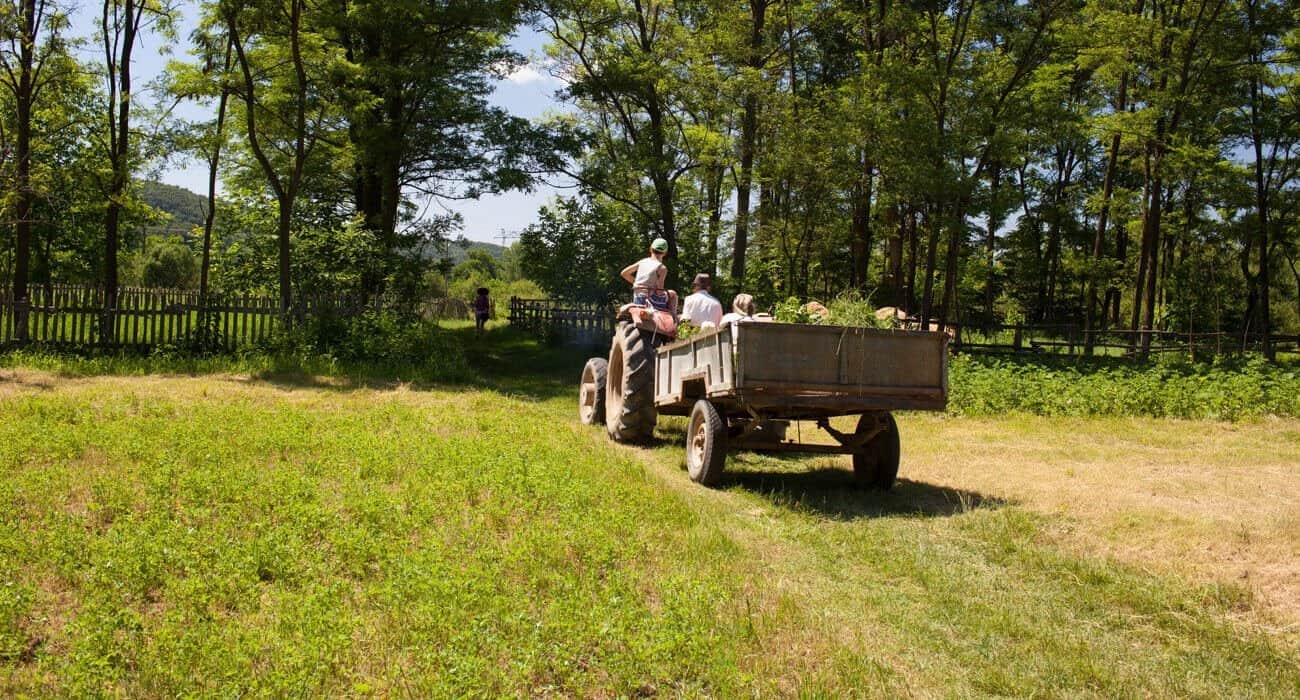 Utility trailers are also termed "lawn tractor trailers. They are used to transport or convey huge materials and items, including other vehicles like those of the ATV's and small mowers. With the utility trailer at hand, you can easily carry big pieces of equipment over long distances and across huge tracts of land. Moreover, the utility trailer is valuable and indispensable to ranchers, landscapers, and outdoor enthusiasts. Furthermore, the utility trailer is heavier and bulkier than those of dump cart, and for this reason, they are not designed for light garden and lawn works.
The most distinctive features of a utility trailer are the following: It has straight side and front panels; it has a flatbed on which tires can readily rest; it has the drive-up ramp, and it is characterized by sturdy axles with shocks.
Trailers are designed to bear heavy loads, and as such, they should be almost indestructible and should be sturdy. Hence, utility trailers are generally made of solid steel materials. Trailers likewise vary in sizes, and their sizes vary in space capacity or dimensions. The range of the dimensions of utility trailers is usually 4 x 6 feet for two rear-tine tillers and small riding mower and seven by 12 feet for carrying a large tractor. The gross weight rating (GVWR) of trailers also commonly known as the maximum weight that the trailer can hold safely range from 1,200 lbs. to 3,000 lbs.
What is GVWR of A Lawn Tractor Trailer?
Utility trailers have GVWR which refers to the maximum weight that a trailer can safely carry. Manufacturers, however, set the GVWR in conjunction with the weakest component of the trailer. However, this setup is a bit confusing, for there is also the Gross Axle Weight Rating which refers to the weight rating that the axle can bear. The good thing, however, is that residential class trailers generally have the same GVWR and GAWR. But sometimes, the GAWR is set lower than the GVWR. This is to ensure that the trailer can comply with the level of restriction it is capable of. 
The GVWR also determines the payload, and it is the payload that most trailer buyers want to know before buying a trailer. Most prospective buyers really want to know how much he can cram into a trailer that he intends to purchase. The payload is usually calculated by subtracting the empty trailer's weight from that of the GVWR. If, for example, you see a trailer that has a GVWR of 3,000lbs and with a dead weight of 1000lbs, this means that the trailer is allowed to bear around 2,000lbs.
Always Check the Manual for Vehicles that Can Tow a Trailer
Utility trailers are heavy and sturdy. As such, not all vehicles can tow behind the utility trailer. With their rugged sturdiness and solid construction, utility trailers can be towed even across rugged terrains. For this reason, you would surely need a powerful vehicle to tow the trailer behind. These vehicles may include trucks, professional-grade zero turn mowers, garden tractors, UTVs, and ATV's. It is essential to figure out the weight limit of your vehicle before even trying to tow a utility trailer. You can get an inkling on the weight limit of your vehicle by checking its product manual.  
As mentioned above, your vehicle manual can provide you with your vehicle's maximum towing weight. Moreover, once you have determined the maximum towing weight of your vehicle categorically, you can then subtract the weight of the trailer from this maximum towing weight. The result would be the payload amount that your vehicle can haul theoretically. This actual result, however, will be further limited by your trailer's rating. It is also important to figure out if your vehicle can safely stop or pull the trailer for if the payload weight together with the weight of the trailer is greater than the weight of your vehicle, chances are, you will find it hard to stop your trailer and your vehicle. Moreover, if your vehicle doesn't have a hitch, it would be good to install a hitch for easy towing of the trailer.
Determine the Applications of Your Trailer
Your choice of a utility trailer also usually hinges on the applications for which you are going to use the trailer. If you intend to use your trailer for hauling lighter equipment, you may opt for the 4 by 6 feet utility trailer, 4 x 7 feet utility trailer, or 5 x 8 feet utility trailer. For medium sized equipment, the 7 x 12 or the 5 x 10 feet trailers would be great. If you intend to haul, however, medium to large equipment, you may be needing a larger one like the 6 x 16 feet Landscape Trailer. Always remember that there are myriads of sizes of trailers and the intended use for your trailer will surely factor well in your choice. Lastly, you should buy an enclosed trailer if you want to keep your load protected and unaffected by the changing weather.