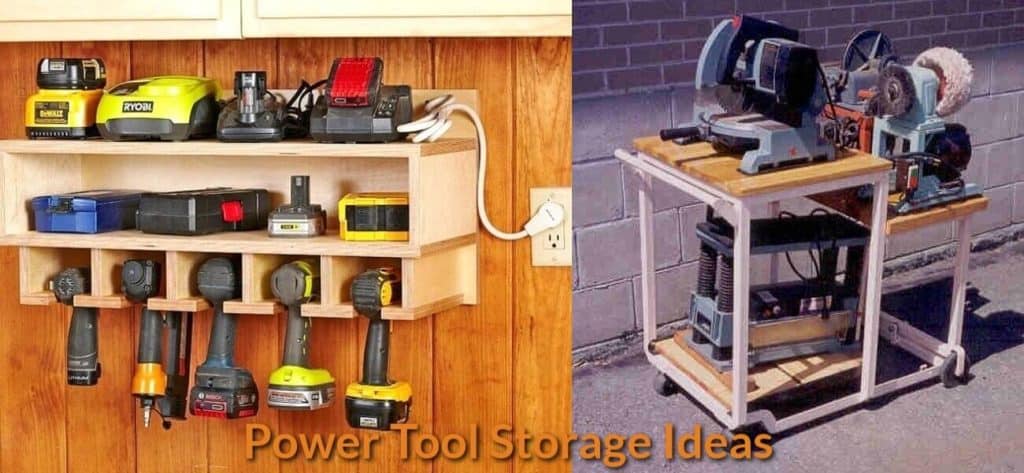 Nobody can deny that tools like the cordless power tools are very much important to our household for they can always come in handy if we need to engage in jobs like assembling and disassembling within our home. In most homes, these necessary tools are usually stored in a workshop or garage, but if you are not really meticulous in designing your tools' storage, you may end up having these tools scattered like clutters inside your home, and these tools would be hard to find when needed.
Of course, we really want to be spic-and-span when it comes to organizing and storing these tools; yet more often, we don't have enough time to engage in organizing such things, despite the great resolve on our part to start organizing. But if ever we decide to store and organize these tools properly, we surely need some novel ideas on how to address this gnawing issue about proper tools storage.
If you searched online to find some great DIY ideas on how to create adequate storage for your tools, you would be amazed that the internet is not bereft of great ideas and articles that discuss proper storage of tools. Moreover, you'll find that the internet is teeming with great ideas that you can implement in your home to keep your tools properly stored and organized.
Some of your tools would surely be power tools. Some are rechargeable or have the inbuilt power system for easy use. These tools need to be separately stored sans the wires and cords connected to them. Moreover, the need to store your tools properly become more imperative if you are engaged in specific professions like those of plumbing, carpentry, mechanics, or technician. In such a case, you must keep your tools well-kept. Hence, it is imperative to allot a specific storage space for your tools. Moreover, keeping your tools properly stored helps prevent accidents due to scattered tools. It also advantageous so that you can readily access your tools when needed, while at the same time, you can keep your tools well-protected and safe.
Tips on How to Properly Store Your Cordless/Corded Power Tools
There are certain things that you must keep in mind when storing cordless power tools. First, you need to keep them safely in a good place that is free of moisture and inaccessible to children because they are delicate and can easily break or malfunction if not properly stored. It is necessary to remove the cord when storing them to keep them safely stored and leveled on the filing shelves. Moreover, you should keep the cordless tools in the lower shelves of your storage cabinet for easy access and to avoid an accidental drop or falling of these tools if placed on the higher shelves. Here are some succinct tips on how to store your cordless power tools:
Safety Tips When Storing Your Power Tools
You surely wouldn't want a member of your family or your kids being injured by your power tools. Hence, the more you need to stack away your tools safely inside a storage room for tools.
The proper storage of your power tools can help prevent inadvertent damage to these power tools. It can also prevent accidents due to scattered and littered tools. Moreover, if your tools are properly stored, you can increase their usefulness and prevent them from easily malfunctioning. Proper storage can also prevent the premature corrosion of your tools. Lastly, it can also make it easy for you to access those tools if they are properly stored and well-organized.
Building a proper storage place for your power tools is also can be consdered as an art of maintenance to all your power tools. Besides that, safety and space saving is also the most important factors you should take into consideration when plan up your power tool storage ideas.