June 7, 2023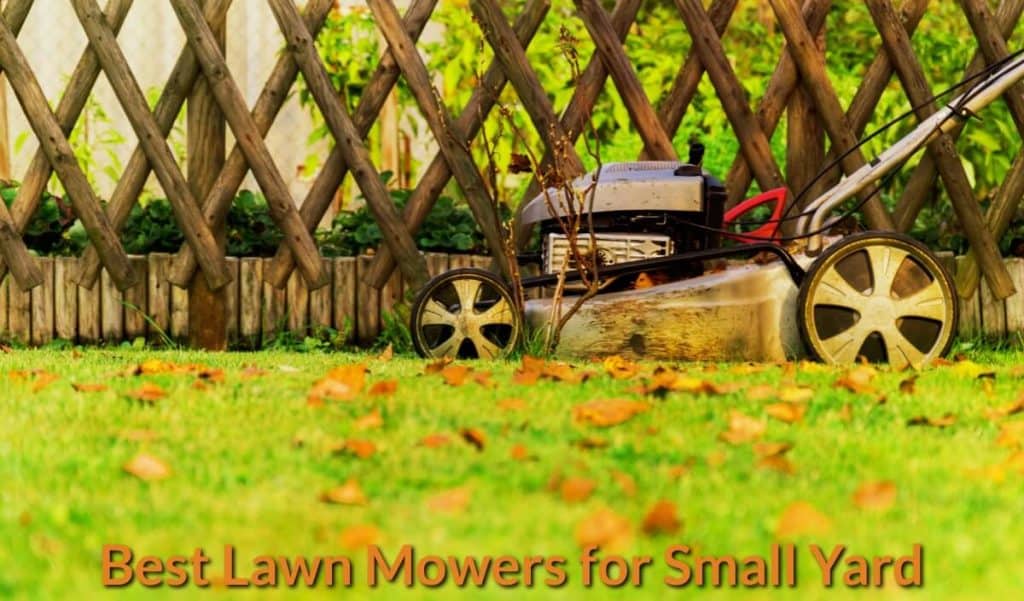 Maintaining your lawn or small yard is no mean task. It usually requires time and effort on your part. It is also not that fun. But if you have the best lawnmower at hand, you can turn this menial and monotonous task into an enlivening activity. Choosing the right mower, however, isn't a walk in the park. More often, if you are ill-advised, you may end up buying not the ideal lawnmower for your needs. This is because there are myriads of brands and models of lawnmowers on the market today. This makes it a bit difficult for you to choose the best one then.
To help you zero in on the best lawnmower, we have outlined here the important factors that you need to consider when buying a lawnmower. With the help of these factors, you can readily narrow down your choices to a few options that have the ideal features and designs. From thereon, you can select the best lawnmower that could address your mowing needs.
Of course, before you can zero in on a specific model or brand, you need to first figure out how large your small yard is. The average size of household yards ranges from .14 to .19 acre. This is equivalent to around 6,788 square yards. So, basically small yards are something within this range.
Factors to Consider When Buying a Household Lawn Mower
There are indeed important factors to consider when buying a lawnmower for a small yard. Since you will be spending your hard-earned money for this, you definitely need to choose the best. Here are the significant factors that you need to consider when buying a lawnmower.
1) Cutting Width
The cutting width of a mower should factor well in your choice. In a way, it could determine your efficiency in cutting your lawn. It is important that your choice of lawnmower should be able to cut through a wide swathe of ground within a single pass. With a wider cutting width, you can cover enough ground with less effort and time.
2) Topography of Your Yard
One question that you need to ask yourself before buying a lawnmower is whether your yard has a level topography. If it has hills, you would surely not need a gas-powered lawnmower that is quite heavy to use. You will surely find it hard to move it uphill if it is heavy. Sometimes, you will be pushing it hard just to move uphill. This will take its toll on your energy, especially if you are doing the cutting during warm weather. Hence, if you want to be efficiently cutting through your hilly yard, you should instead opt for a lawnmower that is not heavy.
3) Corded or Cordless?
Another choice that you need to make when buying a lawnmower is whether to opt for corded or not. You can inspect your lawn and try to figure out if a corded lawnmower will be suitable for use in your lawn. You will figure out whether a corded one would give you a hard time working out your yard. Is the power socket output accessible in the lawn? Figuring out where the center point of your lawn will help you decide whether a corded or a cordless one is best for you.
4) Consider the size of your Lawnmower
If you have a lawn that you can quickly mow within an hour, I think what you need is a cordless lawnmower. You should also opt for an electric one. But more often, the cost of the battery of a cordless model costing you more money. Moreover, there is the problem of the battery not lasting longer than you expect, which could be a bit frustrating. So, I would also suggest that you get a corded electric lawnmower.
The ideal lawnmower's size for small yard's use usually ranges from 12 to 21 inches wide. If your lawn is just a quarter of an acre, you simply need something like a push-reel mower. You can also either choose between corded or battery-powered lawnmowers. However, if your lawn is bigger, you need to go for a wider lawnmower like that of the 21-inch Greenworks and Snapper. If it is too wide to squeeze into tight areas, you may leave the trimming of that area to a trimmer. A smaller mower, of course, will not give you any problem working around tighter areas.
Most Recommended Lawn Mowers for Small Yards
To further facilitate the buying process for you, we have listed here four of the most recommended lawn mowers for small yards:
1) BLACK+DECKER MTC220
The BLACK+DECKER MTC220 features a 3-in-1 mower that could handle difficult pretty well those areas like edges. It is convenient when cutting down grass in smaller gardens with tighter areas and corners. It features an automatic feed system that is integrally built. This keeps this mower running unless you turn it off. It can power itself through wet and muddy grounds without being bogged down.
The good thing about the Black & Decker MTC is that you can easily detach it from its wheel and transform its handle into a distinct and separate trimmer, allowing you to complete your mowing tasks manually. It is, therefore, very useful for cleaning up areas that you find difficult to access. It also features long-lasting 20V Max Batteries that provide it with enough power to clean up your yard many times before having to replace the batteries. This lawnmower is indeed versatile and is specially designed for cleaning up a small lawn.
---
2) Greenworks 25022 Corded Lawn Mower
The Greenworks 25022 Corded Lawn Mower is a durable mower manufactured by Greenworks that makes use of an electric motor. It comes with a range of settings for different mowing situation. It has seven built-in levels for height adjustments. This allows you to lower or raise its whole body when trimming different heights of grass. This also means that you can engage in cutting grass down to the minimum level.
The Greenworks 25022 is considered one of the best lawnmowers for a small yard. It features a reasonably compact design that makes it very much ideal for mowing through tight spaces. You can readily fold its handles as well as remove its rear bag for easy storage. You can also switch its system to the side-discharging mode or mulching mode for a change in its disposal of grass clippings. It comes with a 20-inch steel deck with a powerful 12-amp motor. It also features a push-button start along with a drive system manual. Lastly, it features a 10-inch rear and 7-inch front wheels. You will surely find this mower great for your small yards.
---
3) EGO Power+ Cordless Lawn Mower
The EGO Power+ Cordless Lawn Mower is a nicely designed lawnmower for a small yard that has divided grass patches and split grass patches. It is easy to move between these patches without necessarily damaging its blades. The EGO Power is a cordless mower that allows for three ways of grass disposal. You can set it for side discharging, mulching, and bagging. So, this lawnmower is ideal for use in yards that require constant cleaning up.
The Ego Power comes with a compact design along with foldable handles. You can also conveniently store away this mower without taking up much space. It is easy to operate via a simple push of a button. You can also turn it off easily when passing through paved pathways. Furthermore, you can easily turn it on when your back on the grassy ground. It has a 20-inch cutting capacity and is designed to withstand the challenges of the changing weather condition. However, it is a bit expensive.
---
4) American Lawn Mower 1204-14
The American Lawn Mower 1204-14 features a simple design, yet an effective one. It does the job well despite its simple design. It is also compact as well as being lightweight. Even your wife can handle such a compact mower. Its smoothly spinning blades are known for their quiet operations. Moreover, it comes with easy-roll wheels for smooth sailing across your lawn.
It also comes with a tempered-alloy steel reel along with bed-knife blades that provide precise and clean cuts. It also features a small 14-inch cutting width, though it comes with limited cutting adjustment options. Additionally, it only has three levels of adjustments from 1/2 inch to 1 3/4 inches. Lastly, it is ideal for use in cutting turfgrasses, but it is not effective in cutting tougher and thicker wet grass.
---
Final Words:
The abovementioned different factors that you need to consider when buying a lawnmower for small yards would surely help you easily zero in on the right lawnmower for your mowing needs. You can easily narrow down your choices if you make use of these factors as your guide when buying. Getting the right mower, of course, will surely save you a lot of time and effort when mowing your small yard. Hence, it is better to get it right at the onset that to regret having bought a mower that is not up to the task.