October 4, 2020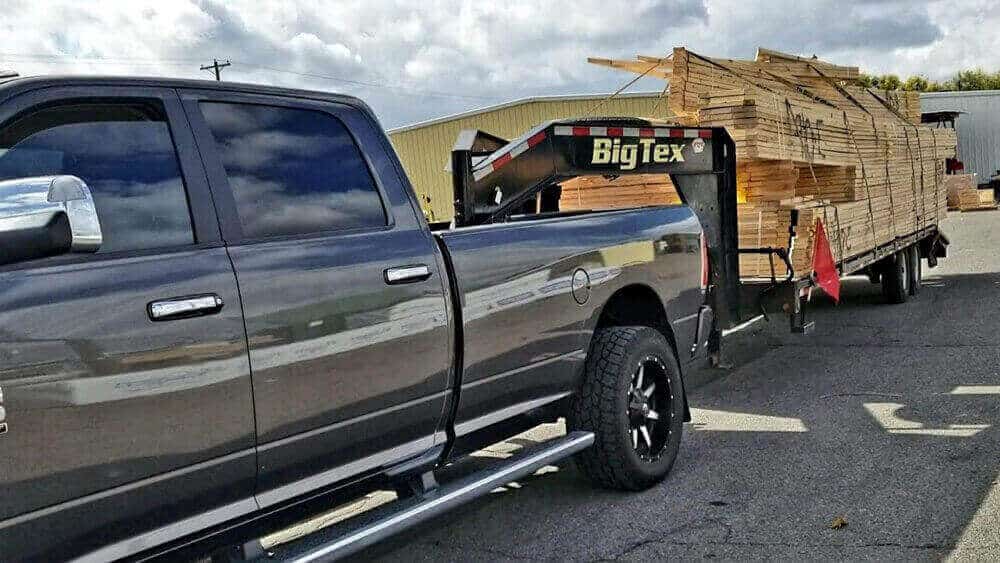 Hotshot trucking is a truck type that carries smaller and time-sensitive loads to reachable locations. When it comes to trucking, its drivers are fundamentally called the minute delivery buddies. With hotshot trucking, imagine a heavy-duty truck that can haul appliances and farm equipment.
To everybody's knowledge, operating a hotshot business requires a good truck. The success of this kind of business greatly depends on how reliable your trucks in the garage are. That being said, you need nothing but efficient and faithful hotshot trucks.
However, choosing the finest ones is not easy. The competition is tight. Brands come in multitude while only very few models are available to choose from.
Factors To Consider When Choosing The Most Suitable Hostshot Truck
I understand that you are so excited to start your hotshot trucking business. Thus, you find it difficult to choose which among the many models and brands to pick for your business. You can't figure out how to buy a truck for this purpose.
Don't worry, we got you covered. Don't get lost through this vast collection of hotshot trucks, below is a simple guide to buying your first-ever hotshot truck.
Budget
Admit it. Trucks don't grow on trees. It cost us a fortune. Imagine that the average selling cost of a pickup truck in the US hits at $44,000 and more. Can you think of where to get money for such a purchase? So, you need to be financially prepared. Look at your budget once and for all.
On the contrary, you can lease them too. Leasing is a perfect option when you have a limited budget to buy a truck of your own. This is a better idea if you want to get a new truck every three or two years.
4WD or 2WD?
It does not matter. But here's the catch.
2WD is excellent if you travel on highways most of the time. It is less heavy and more fuel-efficient. However, if you look forward to travel to Canada and other areas in the north, grab a 4WD. Road conditions and snow are notable. The fact that many people see it as a luxury car, 4×4 resale cost is higher compared to its 2WD counterpart.
Sizes
Truck sizes are usually based on the driver's choice. The truck's bed size matters. So choose according to your needs and comfort.
Manufacturers of hotshot trucks enumerate three basic truck types. Regular cab- that is the first one. This is a typical work truck that has a single string of seats with small space in-between seats. The next type is the crew cab. It is a hotshot truck that has a roomy backseat and four full-sized doors. It provides a leg comfort to the ones riding it.
So, this is a great pick for cross-country travels. Truck manufacturers also design a "mega cab". It is a bigger crew cab that has limo-like legroom. The size of your legroom matters because it can affect your truck's bed length. You will have a longer wheelbase with bigger cabs. Trucks like these are harder to park and more difficult to maneuver. On the other hand, regular-length trucks like that of a crew crab, has a smaller cargo room. So, choose the right cab size well. It does matter.
Bed Size
The bed size of trucks differs from manufacturing companies to the other. The bed size of a midsize truck is at 6 feet long approximately. However, a full-size truck has a bed size of 5.5 feet, 8 feet, and 6.5 feet. Getting a crew cab that has a bigger cargo space is a dream come true for many. Yet, it could also mean difficulty in parking it inside your garage. For this reason, manufacturers added a bed extender (optional). This makes the truck's bed size bigger without added truck length. Drivers simply have to reduce the tailgate to use it as an extra bed space.
Policy
When selecting a hotshot truck for a business, regulations must be considered appropriately. It matters a lot. It depends on your residence. Expect to pay a license or extra fees in owning one.
Let's say for instance:
In California, a pickup truck is a sort of commercial vehicle. The bigger the truck is, the more fees you need to settle. Therefore, check your area's motor vehicle authority for possible fees. This way, you can avoid unexpected charges.
Suggested Trucks for Hotshot Trucking Business
1) RAM 3500 BIG HORN
Cost: Begins at $34K+
Load: 4,080 lbs.
GVWR: 13,910 lbs.
Gooseneck Hauling: 24K lbs.
Ram can be considered as the market leader in the truck category. This is a heavy-duty dual-pickup truck. It is the top pick, I must say.
In detail, it has three engines AT 400 pound-feet of torque to 383 horsepower. The latter engine option is designed for 5.7L HEMI V8 engine (gasoline-fired) along dual variable valve timing. It also has the finest-in-class 385 horsepower and 865 pound-feet of torque.
Ram's capacity and 5th-wheel towing rating reaches at 30,000 lbs. This is way lot better than what Ford, Chevy, and GMC can offer in this type. I must say that no truck can win against this capacity or towing rate. Not just that, Ram is the first choice when it comes to payload capacity. Amazingly, it can load at 7,390 lbs. and can top at F-350.
Let's talk about transmission now. Ram is the only six-speed non-automatic transmission truck in its class. But, its power can drop to 350 horsepower and 660 pound-feet of torque.
Advantages:
Its hauling and towing capacity is outstanding. Its load-leveling rear air suspension system offers a comfortable and refined ride quality. It also has a fine interior treatment. Therefore, expect an exceptional silent operation and confident handling
Disadvantages:
It has several disadvantages. Since Ram is designed for hauling and towing, it has agonizing fuel economy. Second, parking Ram requires too much time because it is a bulky truck. Lastly, it doesn't contain lots of safety technologies and driving aids.
When it comes to key features, Ram has the following:
66RFE six-speed automatic transmission: This feature gives Ram an outstanding performance in all road conditions.
UConnect — Ram is designed with hands-free calling, voice text reply, Bluetooth streaming audio, voice command, a 5-inch touch screen, and an AM/FM radio. These features allow drivers to still keep in touch while taking the road. The latter does not have to let off the steering wheel to do any of the aforementioned stuff. 
Towing aids: Ram contains a trailer sway control, basic backup camera, and an integrated trailer brake controller.
Rambox system: This truck's system is drainable, sizable, and lockable bins on every bed side.
---
2) RAM 2500 BIG HORN
Price: Begins at $42,725
GVWR: 10,000 lbs.
Freight: 2,570 lbs.
Gooseneck Hauling Capacity: 20,000 lbs.
It promises a responsive and powerful driving experience. Its 6.4L HEMI V8 engine is the secret behind it. Its 6.7-liter six-inline Cummins turbo-diesel that is used in the 3500 generates power too. Since it is a six-speed manual truck, it can produce 350 horsepower and 660 lbs.-feet of torque. But, for usual six-speed automatic brands, such a number can go up to 370 horsepower and 800 pound feet.
Though the crew cab Ram 2500 Cummins contains the least torque of the lot, it can tow objects up to 17,060 pounds. Better than the rest of its counterparts. When we speak of payloads, it has a 2,540-pound maximum payload (perfect for a 2WD).
Advantages:
Very strong body
Power train warranty: 100,000 miles
The Mega Cab model has extra passenger room
Disadvantages:
Low gas mileage
Pricey for a finest-trim model
All its capabilities and functions are "too much" for many individuals.
Features:
Exceptional rear suspension: Just like the brand's 1-ton truck, it utilizes a coil-spring rear suspension. However, Ram 3500 makes use of the back-spring system which results in a much better ride quality. Speaking of riding experience, it rides slickly as compared to other trucks.
UConnect: It contains park assist and a backup camera. It is perfectly helpful in navigation. So, go ahead and sync it to your phone.
Towing aids: It has trailer sway regulator, backup camera, and an integrated brake control.
---
3) NISSAN TITAN XD
When we speak of capability and features, the 2019 Nissan Titan is invincible. Its power train is incredibly powerful. It has a rugged yet premium design. It contains a full suite of features for protection. Its America's Best Truck Warranty is an attestation to it. Moreover, this type of truck is built with the most modern technology that can help you get to your journey's end with ease. That being known, you drive with better awareness and confidence. Not just that, you will experience the freedom and satisfaction to take all the control as you drive. What a pleasure, isn't it?
Blind Spot Warning
Accessible Fender Sound System
Inventive Tow Mode
Incredible Utility Channel System
7 Pin In-Bed Harness
In detail, this model is ready for any call of duty. You will be ready to face any road challenge with its advanced features, innovative technology, and 555 pound-feet of available Cummins Turbo diesel power particularly.
Features
Hitch-Mount: This truck has a fully boxed ladder frame and a 12,710 lbs. maximum hauling capacity. Its power is similar to a long truck. Titan XD allows you to tow and hitch coolness.
Available Brake Controller: Built upon the center dash is an integrated trailer brake controller that lets you adjust and the brakes every time some situations challenge your directional stability. I
Tow-Haul Mode: For a more slickly towing, this feature helps drivers hunt for gears with less effort. 
Remote Trailer Light Check: It lets you round through the lights using a key. Feel free to inspect the lights available on the Nissan Cutting-edge Drive-Assist Display cabin.