June 7, 2023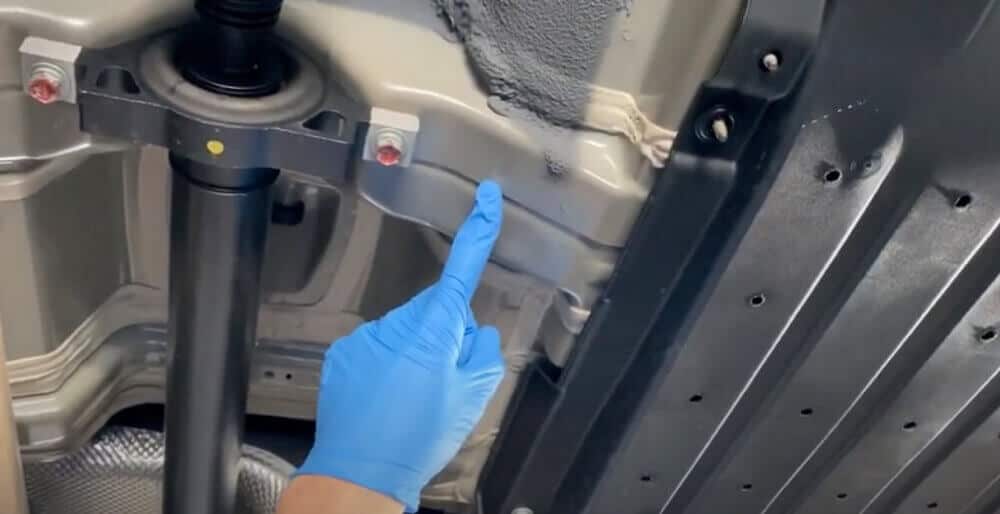 Undercoating is a "rust protectant" that helps decreases road noise. It is squirted on the chassis. It is highly recommended to undercoat every time you buy a new car. It covers the entire car surface to get rid of road grime easily.
Undercoating, specifically, is exceptionally costly. You don't just have to pay a fortune for undercoating; but also, you have to spend a couple of days waiting to get it done.
Fortunately, undercoating must not have to be this agonizing. With the proper undercoating solution in place, you can do things on your own. You don't need to spend a fortune just to have your car undercoated. Just get your hands a little dirty.
---
Types of Car/Truck Undercoating
Undercoating your car through a car professional can cost you a lot of money. Here is awesome news for individuals who are on a very tight budget. You can do it yourself at a reasonable cost. Enumerated below are the different undercoating types that you must be familiar with:
1) Polyurethane Undercoating
This undercoating method is a lot quicker and easier to do. Using an application gun, most polyurethane undercoating comes in canisters. This makes it easier to upload and apply. Besides, it displaces salt and moisture and seeps into cracks and seams. Furthermore, it oozes around rusty areas and protects non-oxidized metals.
Whenever you need to undercoat body works, this kind of undercoating can easily be painted over the car body. Before applying it on, you need to do some surface work first to make it work well. Yes, I mean sanding and primer application to bare metals.
2) Rubberized Undercoating
This kind of undercoating is extremely easy to apply. It does not only protect the layer from dents, dust, or dings; but also moisturize it. Additionally, a rubberized undercoating is safe to use on wheel wells and quarter panels. Thus, it usually dries to have a slick finish.
As I mentioned earlier, rubberized undercoating prevents moisture seeps, rust, and other damages. So, go ahead and spread the coating over the cars' body. If necessary, you may remove it through an undercoating spray remover. I may say that this is the best option when we speak of undercarriage protection for your vehicle. It can give you the simplest yet the best protection against rust and moisture.
3) Paraffin or Wax Based Undercoating
This undercoating type is the cheapest and the quickest option you see in the market. Similar to the rest of the types on this list, it offers incredible vehicle protection. Furthermore, it seldom hardens. So, bear in mind that this type wears off faster than the rest.
Therefore, a reapplication is a necessity at least once a year. As you apply it, paraffin undercoating drips or flows perfectly right into the seams and cracks. This way, protection is proffered amidst challenges caused by humidity. You can have it in cans of aerosol and spray guns.
4) Asphalt-Based Undercoating
All the above-mentioned undercoating types can offer undercarriage protection for vehicles of standard capacity. However, when it comes to large trucks and other heavy machinery, asphalt-based undercoating is the name you can count on. It stands proud in providing more powerful protection against chips, moisture, and rocks.
Not just that, it also contains a little rubberized substance that softens noise and firmed up cover. Most of them are made available in 5-gallon containers. Thus, it needs a pretty long time to dry, unlike other undercoating types. It can't be painted too.
Most Recommended Truck Undercoatings
1) Dynatron 544 Dyna Rubberized Coating
It builds a strong protection layer against chipping, weather changes, rust, and salt spray. It is just about spreading on an added layer of rubber to auto undercarriages. Its distinct features include fast-drying and flexible coating. In detail, it can be applied using a brush application or spray-on method. It is a trusted name as far as corrosion resistance and sealing are concerned. Its standard refinishes auto paint systems can match to any OEM color. Lastly, Dynatron Dyna-Pro Paintable Rubberized Undercoating is one of those types of undercoats that dry at amazing speed.
---
2) Woolwax Auto/Truck Lanolin Undercoating
WOOLWAX is a lanolin-based vehicle undercoating that is manufactured in the U.S.A. Its formulation is thicker than the fluid film. This makes it more resistant to water.
It has a very slight scent. It contains a proprietary additive that neutralizes the odor of the wool grease on it. Once it is sprayed on wet, it never dries out. It keeps the oxygen and moisture away from the metal base. The one responsible for it is Woolwax's very thin lanolin film barrier.
Furthermore, it thickens into a gel film that is so resistant to water. It won't wash out just easily. That being said, it is safe to say that Woolwax can hand out incredible undercarriage protection for your vehicle all year-round.
Doors, rocker-panels, frame-rails, and other areas not exposed to road-wash can be indefinitely protected too. Yes, Woolwax can do that. It contains no solvent. So there is no need to worry about drying up anything.
Unique from other black products, WOOLWAX is a non-drip solution and a very clean one. It can be applied using the usual undercoating guns at 70-90 psi.
---
3) 3M 03584 Professional Grade Rubberized Undercoating
This undercoat is perfect for SUVs, cars, trucks, and other leisure vehicles. Since it is asphalt-based, this undercarriage spray is a great pick for undercarriage (in general), wheel wells, quarter panels, and under fenders.
Specifically, it is so easy to apply because it is a "no-run formula". So you don't have to be troubled about the drips on your garage's floor. It is a spray that can protect your vehicle's undercarriage from abrasion, rust, and corrosion. All these damages are caused by dents, rain, stones, salt, and dings.
Additionally, this rubberized coating contains deadening and durable properties that can seal cracks, small holes, and old vehicle undulations. It creates a protective barrier that seals out grime, grit, and moisture. All these three elements cause rust and corrosion on metal products.
---
4) Rust-Oleum 248656 Professional Grade Rubberized Undercoating Spray
This product is ideal for primed metal undercoating of a vehicle's body. It's a professional-grade formula that promises better-quality defense against oxidization and other forms of damage resulted from salt, water, and other chemicals. Besides, it helps reduce the possibility of damaged parts.
On the same note, it parched out in an hour after application. Thus, a can of this product can cover up a vehicle's surface up to 10-15 square feet.
---
Things to Remember When Undercoating
You can pay somebody to apply an undercoating on your vehicle. But then, you can do it on your own to save some bucks. Before you begin, make sure to have all the products that I listed below. Have it somewhere spacious.
1. Make sure that your vehicle's underbody is free from mud, dirt, dust, and other debris. Remove them through a pressure washer.
2. Clean its underside with a degreaser.
3. Use a grinder in removing the rust you have found on your vehicle.
4. Get rid of the rust by using 220-grit sandpaper.
5. Apply paint and primer on the vehicle's underside. Let it dry.
6. Spread on undercoating to the vehicle's underbody. Have it so generously most especially to the parts that are extremely exposed to the road.
7. Once done, dry it well. Get ready to spread on a second coat.
If you think that you need to remove the undercoat, use the undercoating removal spray. This softens the undercoat. Then, utilize a scraper to completely get rid of it.
---
Conclusion
All the undercoating options that I listed above have advantages and disadvantages. However, they all provide you with the rust-proof solution you need for your vehicle. Fairly speaking, they are all practical options.
But, no matter what undercoating option you plan to buy, you are sure that all of them can give you a great deal when it comes to protecting your undercarriage. On a similar note, all of these options offer an extraordinary value for your money. Any of these is a good deal.