June 7, 2023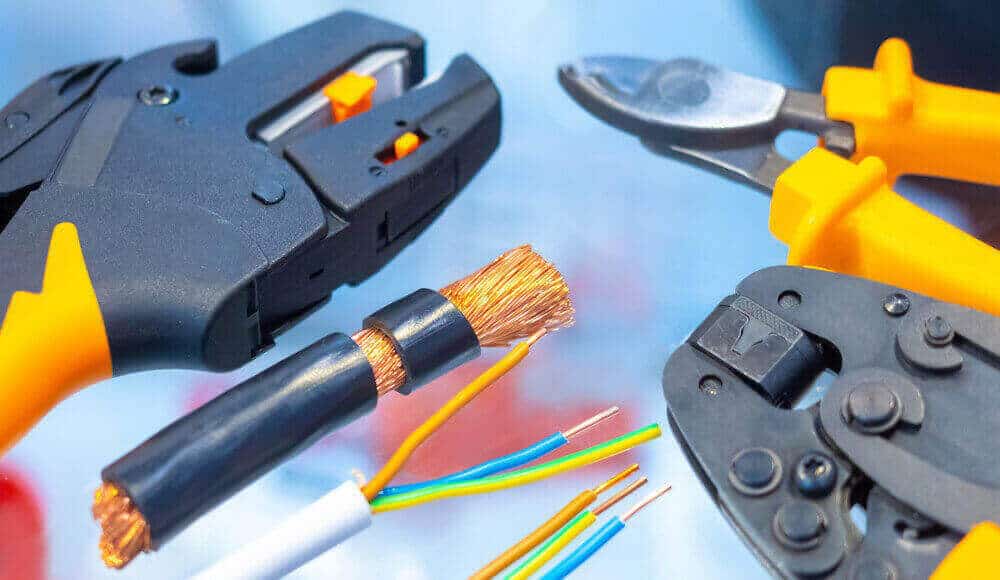 The good thing about self-adjusting wire stripper is that it automatically selects the right tension for holding the wire, preventing damage to it while you pull its insulation away. It comes with two-machined jaws wherein you position the wire in-between those machined jaws.
Then, you need to select the exposed wire's length using its flip-up stopper. Afterward, you squeeze it. Of course, the self-adjusting wire stripper saves me much time when stripping and cutting wires.
Essential Factors to Consider When Buying a Self-adjusting Wire Stripper
Self-adjusting wire strippers come in various designs and brands, choosing the correct one a bit confusing. However, if you are cognizant of the essential factors to consider when buying one, the selection process becomes easy for you. Here are the succinct factors you need to consider when purchasing a self-adjusting wire stripper:
Quality
Wire stripping is not an easy thing to do. You will need to exert effort while you grip and strip the wire using the wire stripper. Hence, if your wire stripper is made of less durable materials, chances are it will not last long. It will also rust easily.
Thus, you should carefully consider the quality of the materials. Choose something made of corrosion-resistant elements. Look for something made of sturdy materials instead of plastic ones. The plastic ones may be lighter and handier, yet, they compromise on durability.
Grip Design
Another essential factor to consider is the grip design of the wire stripper. Some wire strippers feature more ergonomic grip designs than others. If you are not using something that is not ergonomically designed, you may have painful hands and fingers afterward. Choose something; therefore, that has pistol-style grips, which will prove to be better in many instances. You can read on through this article to learn more about the different types of handles and grips.
Capability – Wire Sizes
Wire strippers have different capabilities. Some are best for small wires; some can handle all types of cables. When choosing a wire stripper, it will help if you choose the one which will come in handy when cutting the types of wire you frequently work on. For example, if your wire-stripping jobs focus more on circuitry wiring, you will need wire strippers for smaller wires.
Ease of Use
You will usually avail of an adjustable wire stripper because you would like to easily do your wire-stripping jobs. As a newbie in wire stripping jobs, you may undergo a learning curve until you become master of the process. So, if you intend to shop around for a wire stripper, always go for something that will significantly facilitate the wire stripping process for you.
---
Best Self-Adjusting Wire Strippers Review
Now that you've known the essential factors to consider when selecting a self-adjusting wire stripper, you're now better equipped to find the best one for you. Yet, to make the buying process easy for you further, you can check out this list of most recommended self-adjusting wire strippers in the market today:
1) KNIPEX Tools – Automatic Wire Stripper, 10-24 AWG (1262180)
KNIPEX 1262180 is a self-adjusting wire stripper that is perfect for all types of wire-stripping jobs. You can use it for single and multiple cables. You can also use it for fine stranded wires from 10 AWG (0.2 mm²) up to 24 AWG (6 mm²) that come with standard insulation.
The good thing about KNIPEX 1262180 is that it adjusts automatically to the specific cable cross-section. Thus, you are sure that the wire conductors will not incur any damage. You will indeed find this wire stripper comfortable to use and handy. Moreover, it is lightweight, which means it will not be heavy on your hand.
The Knipex 1262180 comes with a narrow head design that lets you use it even in confined or cramped spaces. Moreover, it comes with a wire cutter for both aluminum and copper wires with a maximum diameter of 2.5 mm².
You can also adjust its replaceable length stop from 15/64″-23/32″. With this feature, you can engage in repetitive cutting works when stripping the same lengths. It also features replaceable blades that are made of special oil-hardened tool steel. This self-adjusting wire stripper has proven durability and efficiency.
---
2) IRWIN VISE-GRIP Wire 2078300
The IRWIN VISE-GRIP Wire 2078300 is a very efficient tool when it comes to wire stripping. It can separate the thinner interior sheaths and the outer casing of double-insulated wires sans crimping or cutting its slender wiring within.
This self-adjusting wire stripper can handle wires from 10 to 24 AWG. Its jaw width is 2 inches. Moreover, it comes with a built-in adjustable stopper to let you control the core strip's length. It can also crimp insulated wires of 10 to 22 AWG while it can crimp non-insulated wires of 10-22 AWG too.
The IRWIN 2078300 features 7-9mm ignition terminals. When it comes to stripping wires, it can strip wire ranging in diameter from 10 to 24 AWG while its swivel knob can micro-adjust to strip gauges smaller than 20 AWG. However, this wire stripper may find it hard to handle thick-coated wires used in industrial settings.
The IRWIN Vise-Grip 2078300 comes with a lifetime guarantee. Hence, you are guaranteed to have your tool free from defects in quality and material for the tool's lifetime.
---
3) Klein Tools 11061
Another great choice when it comes to wire stripping with cutting features is the Klein Tools 11061. This tool is a 2-in-1 tool that lets you wire strip, and cut wires simultaneously. It comes with a head that enables you to adjust to strip from 10 – 20 AWG wires, 12 – 22 AWG for stranded wires. It also lets you strip wires (12/2 and 14/2 Romex wires) of various sizes and other non-metallic sheathed cable.
The Klein Tools 11061 comes with a nice adjustable stopper for letting you control the core strip's length. Moreover, it comes with a tensioning thumbwheel for perfect stripping of tiny gauge wires. It also features an ergonomic handle that allows for a convenient grip. Besides, it features grooved grips for extra ease and comfort.
The manufacturer of this tool—Klein Tools—has been here since 1857. Hence, this brand has long proven itself when it comes to manufacturing products like wire strippers. You can consider this product if you are looking for a good wire stripper.
---
4) Neiko 01924A 3-in-1 Automatic Wire Stripper
The Neiko 01924A comes with an innovative design that lets you easily adjust the wire stripping diameter using a one-handed motion. You can use this wire stripper on wires ranging in diameter from 10 to 24 AWG.
You can achieve the ideal tension and jaw clearance when stripping smaller wires using its thumbwheel for easy micro-adjustments.
The Neiko 01924A has a wire-cutting feature that comes with heated blades to allow for clean cuts. Moreover, it comes with a built-in crimper tool that lets you easily crimp wires ranging from 10 to 22 AWG and non-insulated cables ranging from 4 to 22 AWG.
The Neiko 01924A is an excellent choice when it comes to wire strippers. It also comes in handy when working with medium and smaller sized wires.
With its crimper and cutter features, the Neiko 01924A will indeed facilitate your works with wires. It is also ergonomically designed, providing you with higher leverage when working on wires. Nevertheless, the use of this wire stripper requires a steeper learning curve than other wire strippers.
---
5) Capri Tools 20011 Automatic Wire Stripper and Cutter
The Capri Tools 20011 is an automatic wire stripper and cutter that comes with a unique pistol-grip design. It features stripping blades that can automatically adjust to different diameters of wires.
One of its features that is noteworthy is its slim and sleek profile. This profile lets it access any cramped or confined area. Besides, it comes with a very efficient design that enables you to grip it and strip wires using one motion swipe. It can also work with cables with diameters of 24-10 AWG.
Capri Tools 20011 is a great choice that will never fail you if you intend to focus more on smaller wires. It can easily crimp, strip, and cut various gauge of cables with ease. It also comes with a secured and comfortable pistol-grip design. However, it is not ideal for wires over 10 AWG.
---
Conclusion
When you work with electronics and circuitries, you will soon find yourself stripping wires and removing cable insulation. You cannot solder, for example, without stripping and cutting wires. Of course, you can use a pocketknife or any sharp tool to strip wire. But these tools are not the best for this kind of job. So, if you want to push your hobby or work to the next level, you need something like a self-adjusting wire stripper.
Self-adjusting wire strippers will make your job look more professional and safer. However, there are myriads of self-adjusting wire strippers in the market today. So, knowing the abovementioned succinct factors to consider and the most recommended self-adjusting wire strippers will help you to quickly zero in on the best wire stripper in the market today.